Is 'Stealthing' Rape? How Sexual Assault Victims Describe 'Nonconsensual Condom Removal'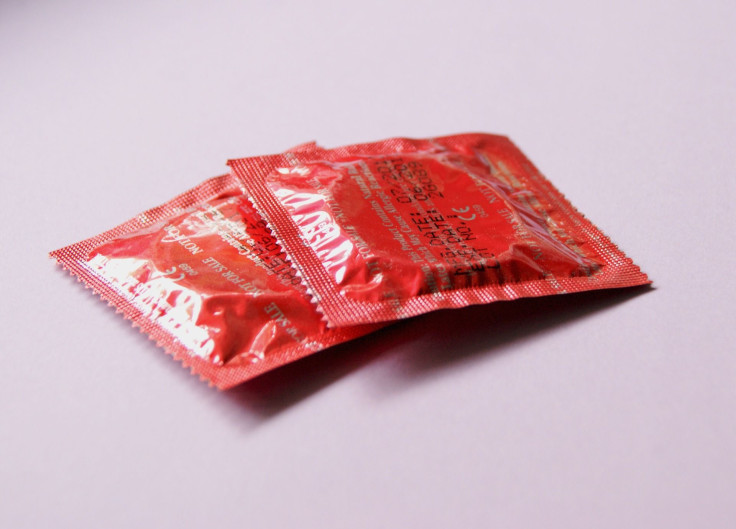 "Stealthing" is defined as the act of removing or damaging a condom without a sex partner's knowledge. Beyond that, though, the definition is up for debate. Is "stealthing" rape — or a form of gendered violence we don't yet have a name for?
The viral debate was sparked by a paper published April 20 in the Columbia Journal of Gender and Law. The paper — titled "'Rape-Adjacent': Imagining Legal Responses to Nonconsensual Condom Removal" — examines whether the act constitutes a form of sexual assault and considers the physiological and psychological effects felt by its victims. Alexandra Brodsky, who wrote the study as a student at Yale Law School, explores the options available to victims should they decide to pursue legal recourse.
In interviewing women for her paper, Brodsky found that "a significant number describe upsetting sexual contact that they struggle to name." She cited the example of a woman identified as Rebecca who works for a rape crisis hotline.
"Victims like Rebecca say they do not know what to call the harm and United States courts have not had occasion to address and name the practice. Yet, despite a lack of legal recognition, the practice is widespread and known: an online sub-community of perpetrators has identified and dubbed the practice of nonconsensually removing condoms during sex 'stealthing.'"
International Business Times spoke with a number of individuals who had experienced "stealthing" and expressed a similar uncertainty about what to call it — indeed, even how to feel about it.
New York-based writer Rae Witte, 31, told IBT her experience with stealthing involved an older male partner.
"He had a condom and I thought he put it on," she said, adding that she didn't realize her partner wasn't wearing a condom until after they'd had sex. "And I yelled at him. I said, 'What is wrong with you?'" According to Witte, the man told her he committed the violation because he "wanted [Witte] to be the mother of [his] children."
Portland-based learning and development professional Kayleen Veatch, 29, told IBT in a phone interview that she's uncertain what to call her experience with stealthing. "When you're already in the action, it's hard to stop it. Especially when it's sex that you want," she said. She said that in conversations about the incident, a friend said she had been raped.
"I wanted to make that qualification for myself. I didn't know at the time if that qualified as rape," she told IBT. "When I think of rape, I think of force. There was a lack of force, but in retrospect sexual assault is a pretty good classification."
"Stealthing may make a survivor feel confused about what happened to them," Elise Lopez, the assistant director of Relationship Violence Programs at the University of Arizona, told IBT by email. "They may feel embarrassed, ashamed, or angry. It can be hard to seek medical or social support after stealthing if a woman feels like the incident was her fault, or that she somehow should have known what was going on and stopped the behavior."
While some victims may be uncertain how to classify the experience, health professionals describe the immediate and long-term effects of stealthing as not unlike those of rape, including post-traumatic stress disorder (PTSD) and hypervigilance.
Dr. Carole Lieberman, a Beverly Hills psychiatrist and author, told IBT that in order to protect their mental health, victims should immediately cut all ties with perpetrators, seek appropriate medical help immediately and get tested for pregnancy and STDs.
A 25-year-old woman who asked to be identified only by her middle name, McKenna, told IBT that in one case, she didn't realize that her partner had removed the condom during intercourse. When she became upset with him, he feigned surprise and became defensive.
"He got so angry at me, saying that he was wounded that I would assume that he would do such a thing," the woman told IBT. "He told me I was crazy to think such a thing of him. It was so over the top, and he seemed so upset that I started apologizing to him. He accepted my apology, and told me that I needed to take Plan B the next day."
As Brodsky noted in her paper, stealthing is not limited to heterosexual intercourse — although the physical risks for gay couples don't include unwanted pregnancy. A New York-based writer, 25, who asked to remain anonymous said the act is prevalent in the gay community as well, in some cases perpetrated by HIV-positive men who don't disclose this to their partners.
"There's this community of men who have sex with men, particularly on tumblr, who have been doing this for quite a while," he told IBT. "Some do it to 'pos' others because they themselves are positive, and some just do it to assert their dominance."
The individual described to IBT two incidents with male partners in which a condom was removed or damaged.
Both the writer and Brodsky pointed to a website — which is no longer active — that provides users with methods for stealthing, particularly among gay men. A cached version of a page that appeared on the site read, "Stealthing is controversial. Yes, I know that. But it's also a reality. If you want to do it, you need to know how. If you don't, you should know the techniques someone employs."
Planned Parenthood classifies stealthing as "sexual coercion," which a representative of Planned Parenthood Federation of America (PPFA) described to IBT as a new term for a not-so-new phenomenon.
Whatever the name, it's clear the act is a violation of individual control over one's own body, which some legal experts argue classifies as assault.
"Reproductive or sexual coercion means being forced or manipulated into doing something you don't agree to do sexually such as being forced to have unprotected sex, or having a partner interfere with your birth control, and is always wrong," Dr. Leslie Kantor, vice president of education of the PPFA, told IBT. Consent means both parties agree to whatever sexual acts are happening, she said, and communicating throughout to ensure that both parties are comfortable.
"Nobody has a right to coerce or deceive another person into any sexual activity," she said.
© Copyright IBTimes 2023. All rights reserved.
FOLLOW MORE IBT NEWS ON THE BELOW CHANNELS