Is Steam Banning Links To Uncensored Patches Of Adult-Themed Video Games?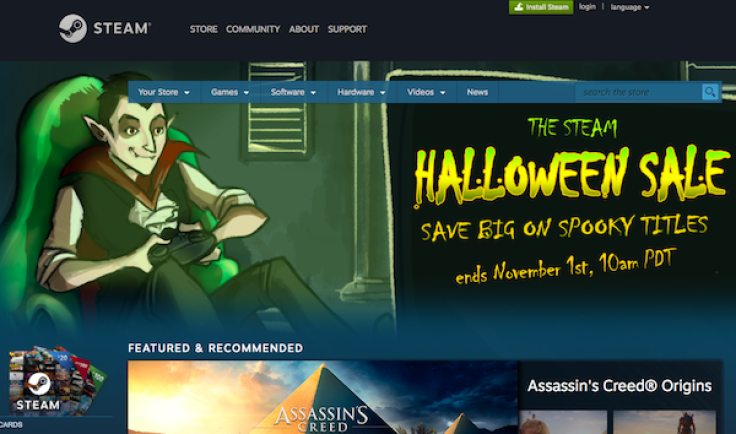 It seems Steam may have banned any information or links to uncensored patches of adult-themed games. Visual novel developer and game publisher Dharker Studio confirmed this when a player asked about the instructions for the installation of an uncensored patch.
Just recently, one player raised an issue on Steam Community about the absence of instructions for the installation of an uncensored patch he downloaded for a Dharker Studio game. According to him, he couldn't find the installation instructions in the game's community for some reason. When another player confirmed that the same issue persists on his end, Dharker Studio responded to the thread and revealed why this is so.
"Steam reps have told us that they longer allow any information or links to the uncensored patches on Steam, so they all had to be removed," the developer wrote. "We will gradually be updating our own website with info on how to install the patch."
Dharker Studio's statement has since garnered attention from many concerned players. One Steam Community member with the handle Fimbulvinter wrote: "While understandable, the censorship is disappointing to hear. I've always believed that it is the responsibility of the end user to choose not to look at material they may find objectionable, especially if it's already locked behind an age gate."
Another user with the handle papika expressed his opinion on the matter, saying that Steam has made it possible for Japanese adult-themed video games to be uncensored in the West. However, with Steam's latest move, the user now predicts that it would be inevitable for gamers to see a decline in uncensored games and a rise in censorship in the coming years.
Over Reddit, many players also voiced out their concern regarding Steam's move to ban links and information about uncensored patches. One user with the handle wingchild does not see this as a problem. "Honestly, I see it as a non-issue. Steam can block whatever instructions they want. Someone will register How2Uncensor.com (if it isn't already owned), throw up a blog, and allow submissions form devs."
User Plake_Z01 countered that this is actually a big problem. "It's definitely an issue since not all games just have the same scenes but censored or uncensored. There are games that need those patches to even be fully playable. 'Wonderful Everyday (Subarashiki Hibi)' only has available the first chapter if you don't patch the game. You need to know about the patch if you're buying the game."
Another user with the handle Techercizer wrote: "I'm not happy to see Steam stepping up their hypocritical censorship game. Policies like this don't exactly carry much impact coming from the store front that is happy to sell 'Genital Jousting,' 'Hatred' and 'Gal*Gun.' Not to mention the global underage gambling racket they run and profit obscenely off of."
Others are justifying Steam's ban as a simple business gesture. "It's not Steam's decision, it's their various payment providers. PayPal doesn't allow you to sell games that have excessive nudity as an example," user unaki wrote. User camycamera opined that Steam is probably doing this to reduce the chances of getting in trouble with some countries that prohibit certain types of content.
What do you think of Steam's decision to ban information and links to uncensored patches? Tell us in the comments below.
© Copyright IBTimes 2022. All rights reserved.
FOLLOW MORE IBT NEWS ON THE BELOW CHANNELS