Steam Summer Sale Reportedly Scheduled For This Week
KEY POINTS
Steam Summer Sale 2021 may start this Thursday according to SteamDB
The leaked date is considered unconfirmed until Valve makes an official announcement
Steam Next Fest is scheduled to end on June 22
The annual Steam Summer Sale is supposedly scheduled to begin this week according to a community tool that monitors the game distribution platform's massive database.
Valve usually keeps a tight lid on sale schedules, but the exact date for Steam Summer Sale 2021 is currently counting down on the SteamDB. The website is known for providing tracking capabilities for information like player counts, prices, upcoming game releases and sales dates based on data available in Steam's database.
This year's summer sale will allegedly start on June 24. The moderators of SteamDB said in the website's FAQ section that sale dates are announced to all Steam partners and they are leaked relatively easily. However, SteamDB marks all sales leaks as unconfirmed until Valve officially announces sale dates. Despite SteamDB's accuracy regarding these date leaks, all information is still best taken with a grain of salt.
Sales are held on Steam weekly, featuring small selections of seemingly random titles for small discounts. Steam's seasonal sales, however, are much larger in scale in terms of game selection and discount range. Gamers who are looking for a new game to pick up and play may want to save their money until Thursday this week in case SteamDB's marked sale date does turn out to be true.
For now, players can try out the literal hundreds of free game demos featured in the Steam Next Fest, which is set to run until June 22. The vast majority of the games featured in Next Fest is yet to be released, but some of the games included do have pre-sale discounts for players who are interested in them.
Among Next Fest's most downloaded demos is "Naraka: Bladepoint," an online third-person battle royale game that focuses on melee martial arts with combat mechanics that resemble those of fighting games.
Steam Summer Sale is expected to run for two weeks once it begins, giving players ample time to browse and pick their most anticipated games of the year at a hefty discount. The sale is set to be followed by three more seasonal sales on Halloween, autumn and over the holidays.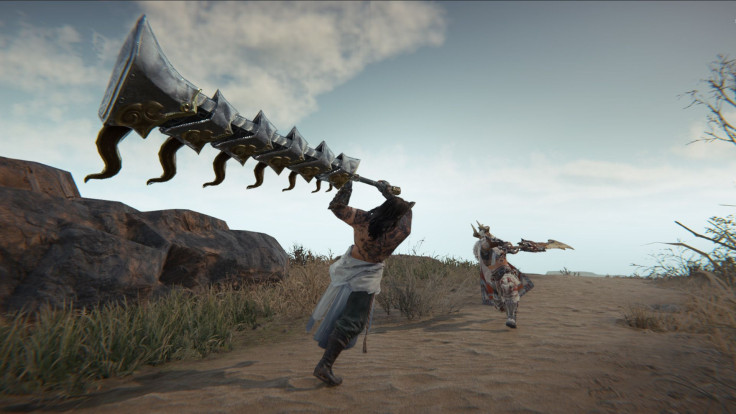 © Copyright IBTimes 2023. All rights reserved.