Stephen Colbert Children's Book: 'I Am a Pole (And So Can You!)' Went from Joke to Book Deal [VIDEO]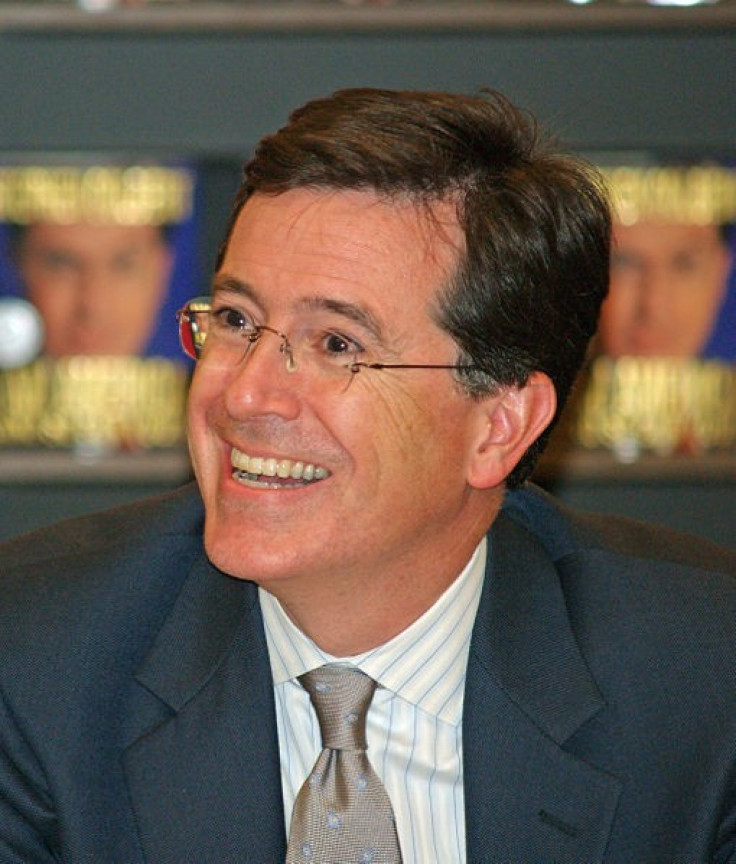 Stephen Colbert pitched his idea for a children's book about an animated flagpole's identity crisis to Where the Wild Things author Maurice Sendak in a Jan. 25 Colbert Report segment, and now it is slated to be published in late spring.
Grand Central Publishing, which published Colbert's 2007 book, I Am America (And So Can You!) announced Tuesday that it will release the illustrated tongue-in-cheek children's book, titled I Am a Pole (And So Can You!) on May 8.
The sad thing is I like it, said Sendak--after Colbert read a draft version of the book in its entirety each during the segment.
The book (spoiler alert!) follows an anxious pole's search for purpose as it tries to be various types of poles, from a totem to stripper (Yes, there is an illustration of the pole being straddled by a scantily clad dancer in a club). Eventually, it realizes it is an American flagpole as a troop of Boy Scouts raises the Stars and Stripes on it.
I'm the best kind of pole you can possibly be, said Colbert, reading the final passage. I'm an American flagpole, now pledge allegiance--or else.
It is not clear whether the book will appear with the original storyline and illustrations, as it does in the Jan. 25 segment. During the segment, Sendak sardonically suggests that Colbert find someone else to draw some new pictures for the book.
All you need to do is get a popular illustrator, who has a horrible sense of design, no taste for type--nothing about the aesthetics of what a picture book could look like, said Sendak. And you will probably make a lot of money.
Watch the full segment below:
The Colbert Report Get More: Colbert Report Full Episodes,Political Humor & Satire Blog,Video Archive
© Copyright IBTimes 2023. All rights reserved.