Is Stephen Collins Dead? Gunshot Outside '7th Heaven' Star's Home Sparks Suicide Rumors After Child Molestation Bombshell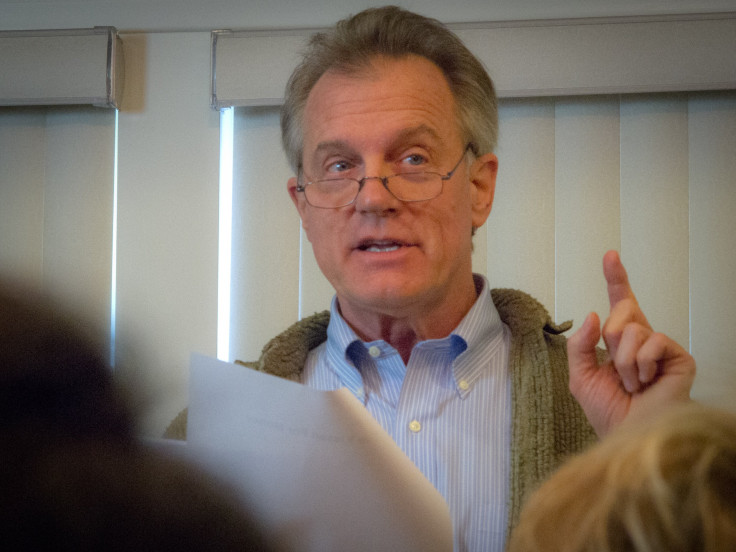 Actor Stephen Collins was believed to have committed suicide Tuesday just hours after audio footage of him admitting to child molestation crimes hit the Web. Despite Los Angeles police receiving a call of a suspected gunshot coming from within the "7th Heaven" star's residence, authorities have since confirmed that the actor was not home at the time of the alleged suicide and is reportedly "alive and well."
"There was a news crew outside that heard a sound inside the residence that sounded like a pop and they thought it might be a gunshot," Lt. Robert Davis, the LAPD's West Valley division watch commander, told the NY Daily News. "We investigated and ultimately determined that Mr. Collins is alive and well. He was never even there."
Former "Baywatch" actress Donna D'Errico, a neighbor of Collins, added fuel to the rumors on Twitter. "That guy from 7th Heaven lives right around the corner from me & just shot himself a few minutes ago," Di'Errico said in a since-deleted post. The actress, who also shared a photo of police arriving at the scene, later apologized for her initial tweet.
The rumored suicide attempt came just hours after TMZ released a recording of Collins, 67, admitting to child molestation crimes. In the bombshell audio, Collins tells his estrange wife, actress Faye Grant, that he was involved with three underage girls over the course of several years. The audio was reportedly recorded during a therapy session with the actor in 2012. An NYPD spokesperson told TMZ that Collins is now being investigated by authorities for his "inappropriate sexual contact with minors."
Collins is best known for playing Rev. Eric Camden in the long-running, family-friendly series "7th Heaven." Reruns of the program have since been pulled from airwaves due to his alleged crimes.
© Copyright IBTimes 2023. All rights reserved.