Steve Harvey Comments On Michael B. Jordan Possibly Proposing To His Daughter Lori [Watch]
Steve Harvey has struggled to say if he would approve of Michael B. Jordan asking to marry his daughter Lori Harvey.
The "Family Feud" host said he wasn't so sure about the pair tying the knot just yet during an interview with Hoda Kotb and Jenna Bush Hager for Friday's episode of the morning show "Today with Hoda and Jenna."
"Whooo, man, that's a hard one," Steve told Kotb when asked about Jordan possibly proposing to his daughter. "You know, I've given away two daughters, man, I've got four. That's a really hard one. I would have to say so far, um…" he added as he milked the moment with his trademark humor and let out a deep sigh while thinking about his response.
"Yeah, yeah," he eventually responded. "No, no! Aw, man!" he quickly added, before taking a long sip of his whiskey and causing Kotb and Hager to burst out laughing.
Harvey also made headlines in January for his funny reaction to an Instagram photo of Lori and Jordan during his guesting on "The Ellen DeGeneres Show." In the said episode, DeGeneres showed him a steamy photo of Lori wearing a short dress while sitting on Jordan's lap. "I've never seen that picture before," he told DeGeneres. "I'm very uncomfortable with that picture, right now. Not really feeling that picture."
All jokes aside, Steve is a huge fan of the "Black Panther" star. He even described Jordan as a "good guy" in an interview with People in September 2021, saying he's a spiritual guy. "If he wasn't, get him out of here, 'cause I have ways. But I can't say nothing bad, man. He's just got a great family, man. He's a spiritual guy," he said at the time.
In a separate interview with Entertainment Tonight that same month, he also sang praises for the American actor and producer, saying, "He is genuinely who he looks like he is."
"And he's — I mean, like, it threw me off at first, because he was so kind. You know, I figure, 'OK, this is the game right?' But it wasn't. This dude was sincere and he's proven to be a really, really good, good guy. I'm pulling for him, you know, for them," he added.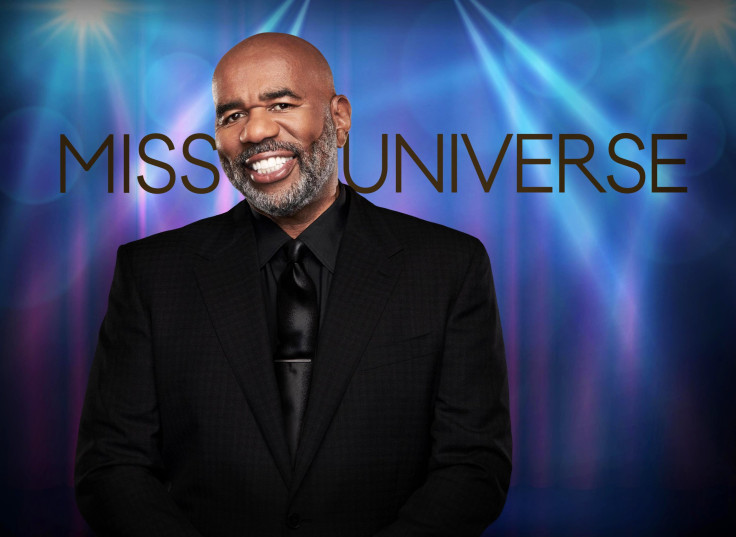 © Copyright IBTimes 2023. All rights reserved.