Stevie J Claims Pregnant Joseline Hernandez Attacked Him; 6 Other Crazy Feuds Between The 'Love & Hip Hop: Atlanta' Stars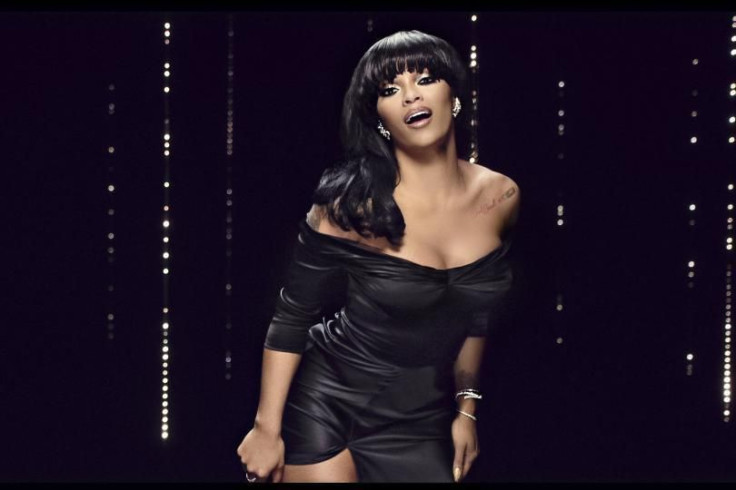 Joseline Hernandez and Stevie J will supposedly be welcoming their first child together in a few short weeks, but the former love birds can't seem to stop bickering and fighting with each other. According to new reports, Joseline went off on her ex and allegedly tried to fight him when she thought he was spending time with her nemesis.
TMZ reported Wednesday, that Stevie called Atlanta police Sunday claiming that Joseline had gotten violent and tried to punch and scratch him. The producer said the pregnant VH1 reality star "busted his face and injured his eyes" in her attack, but police couldn't find any visible signs of an injury.
So what set Joseline off? Sources told TMZ that Joseline was angry because she thought Stevie was hanging out with Tommie Lee at his house. Joseline and Tommie got into several fights on Season 5 of "Love & Hip Hop: Atlanta." As it turns out, the woman Stevie was with wasn't Tommie.
TMZ reported that Joseline and Stevie then got into another altercation Monday and the "Leave It To Stevie" star told police that she used her teeth, hands and feet to attack him. After the wild couple of days, Joseline and Stevie were seen leaving court Tuesday. The outlet reported that Stevie wanted a judge to order Joseline to take a psychological evaluation.
As "Love & Hip Hop: Atlanta" fans know, this isn't the first time Joseline and Stevie had a run-in. The pair has been feuding ever since their May breakup. Check out six of their craziest beefs below:
1. During the Season 5 reunion of "Love & Hip Hop: Atlanta," Joseline and Stevie got into an argument when she broke her pregnancy news to him. Stevie reacted by asking Joseline if she was sure the baby was his. Stevie later told Joseline that he wanted visitation rights, but he told VH1 cameras that he had doubts he was the father. You can watch Joseline spill her baby news in the video at the top of the page.
2. In July, Stevie was granted a temporary restraining order against Joseline after she alleged that he molested his daughter Eva, with whom he shares with fellow "Love & Hip Hop: Atlanta" star Mimi Faust. Stevie said Joseline was "volatile" and was seeking revenge because of their split.
3. In August, Joseline's lawyer told Bossip that Stevie was refusing to take a paternity test to prove the baby was his and was essentially abandoning Joseline during her pregnancy. "She's already taken her test. She's waiting for him to go down and put his sample in … Stevie is not supporting her in any form or fashion," her attorney Tony Mathis said. "Not financially. Nothing."
4. That same month, Stevie tried to get the restraining order extended, claiming in court documents that she was trying to ruin his reputation. According to TMZ, Stevie also spilled a few secrets about his ex claiming that her real name is Shenellica Juneann Bettencourt, she's been lying about her age, and she isn't from Puerto Rico although she calls herself the Puerto Rican Princess.
5. In October, Stevie sued Joseline over the molestation allegations. TMZ reported that he filed a defamation lawsuit against her claiming that she's running a "smear campaign," and her accusations have ruined his reputation. He also took issue with Joseline tweeting that he was secretly gay and worships the devil.
6. Last month, Joseline filed her own lawsuit suing Stevie for child support for their unborn baby girl. Joseline also asked that Stevie submit a parenting plan and a take a paternity test.
© Copyright IBTimes 2022. All rights reserved.
FOLLOW MORE IBT NEWS ON THE BELOW CHANNELS