Stimulus Check Update: 16 States Are Sending Payments, Rebates To Qualified Residents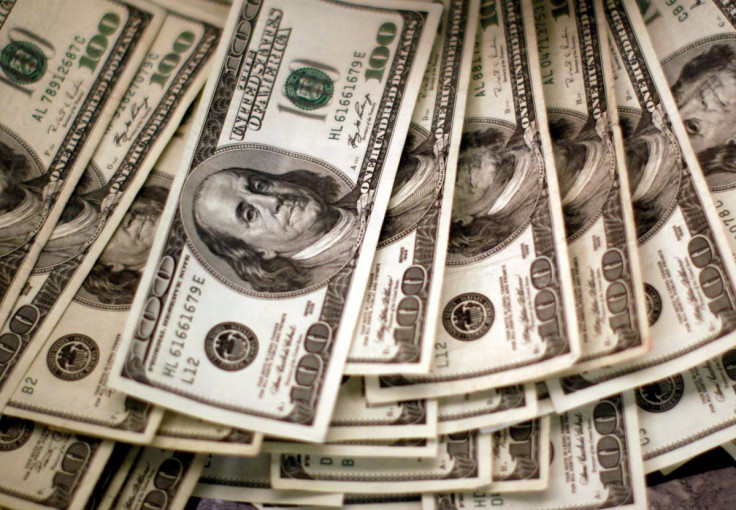 KEY POINTS
California would send out $1,050 tax rebate to millions of residents
Colorado would issue one-time tax rebates by September
Delaware would sent out $300 to every adult resident who have filed their 2021 tax returns
More than a dozen states are set to issue stimulus checks or tax refunds to their residents in lieu of federal stimulus funds.
At least 16 states across the country are expected to send relief payments to residents to help cope with the rising inflation rate as it remains unlikely that the Biden administration will send a fourth round of stimulus checks.
California
In late June, Gov. Gavin Newsom, D-CA, announced that millions of residents would receive up to $1,050 tax rebate to cope with the rising prices of gas. Individuals who qualify for the tax rebate checks may receive a one-time payment amounting to between $200 to $1,050 from October 2022 to mid-January 2023.
To qualify for the checks, an individual must have been a California resident for at least half a year during the 2020 tax year. The recipient should also have filed their 2020 tax returns before Oct. 15, 2021 and not be listed as someone else's dependent during the 2020 tax year, according to the Franchise Tax Board.
Colorado
The Colorado Cash Back Bill, signed May 23, will send Colorado residents a tax rebate amounting to $750 for individual filers and $1,500 for joint filers by the end of September. However, the payment will only be sent to people who were considered full-year residents of the state in 2021 and at least 18 years old by the end of 2021.
Colorado residents are eligible to receive their checks in September if they filed their income tax return by June 30. Those who file their tax returns by the October 2022 deadline will receive their checks by Jan. 31, 2023.
Delaware
In May, Gov. John Carney, D-DE, signed the Delaware Relief Rebate Program into law. The bill would allow the state to send out a one-time payment of $300 to every adult resident who filed their 2021 tax return by the due date. The checks are being issued throughout the summer.
Florida
In mid-July, Gov. Ron DeSantis, R-FL, announced that the state is issuing one-time back-to-school checks of $450 to nearly 60,000 families. The list of eligible recipients includes foster parents, relative caregivers, non-relative caregivers, families receiving TANF cash assistance and those enrolled in the Guardianship Assistance Program, according to CBS News.
Georgia
Gov. Brian Kemp, R-GA, in March signed into law a tax refund that would issue one-time checks of $250 to individual filers, $375 to heads of household and $500 to married couples filing jointly amid the rising cost of living. The checks will be issued by August to recipients who filed their taxes by April 18, 2022.
Hawaii
Hawaii residents are set to receive tax refunds of either $100 or $300 in late August under Act 115. The amount to be received by residents will depend on a person's income, tax filing status and a number of exceptions.
Idaho
In February, Gov. Brad Little, R-ID, signed a bill with provisions that would send out a one-time tax rebate to residents amounting to either $75 or 12% of their 2020 Idaho state taxes, whichever amount is greater. Residents will qualify for the payments if they were full-year Idaho residents in 2020 and 2021 and filed their income tax returns or grocery-credit refund returns in those years.
The state began rolling out the payments in March, according to Idaho's State Tax Commission website.
Illinois
The state government of Illinois will begin issuing income tax rebate checks to its residents on the week of Sept. 12. Individual filers who earned less than $200,000 in 2021 will receive $50. Married couples filing jointly who made under $400,000 will receive $100 in tax rebate. Tax filers who claimed dependents will also be eligible to receive $100 per child, with a limit of three child credits per household.
Indiana
Gov. Eric Holcomb, R-IN, recently enacted the Use of Excess Reserves law that would send out one-time refund payments of $125 to taxpayers. The state began issuing the first round in May, with more checks sent out in July.
The Indiana government also called a special session on July 25 where the House Ways and Means Committee passed a bill with provisions to send out $225 stimulus checks to residents. The bill has not yet been approved by Gov. Holcomb as of Sunday.
Maine
Full-time residents who file their Maine income tax return by Oct. 31, 2022, and are not claimed as someone else's dependent in a 2021 Maine tax return are qualified to receive either $850 or $1,700 stimulus checks.
To be eligible, the recipients must meet the income threshold of less than $100,000 for individuals, under $150,000 for heads of a household and no more than $200,000 for joint filers. The checks were issued starting in June.
Massachusetts
Residents of Massachusetts may receive a share of the approximately $2.5 billion in surplus cash the state collected in excess tax revenue due to a 1986 Massachusetts law. Little is known about the checks. However, the State Auditor is expected to make a decision by Sep. 20 on whether Massachusetts can issue tax credits and how much the payments would amount to, according to CNBC.
New Jersey
In 2021, Gov. Phil Murphy, D-NJ, signed legislation that would issue payments of up to $500 to New Jersey residents. The payments, which will be sent out each year going forward, were sent out starting July to residents who file their taxes by the April 18 deadline. Checks would also be issued by Dec. 31 the following year for those who file with an extended deadline.
New Mexico
This August, joint filers, heads of households and surviving spouses who make under $150,000 will receive $500 in tax rebates. Single filers and married people filing separately who earned less than $75,000 last year will receive one-time checks amounting to $250.
In addition to the rebate checks, New Mexico will also send out another income tax rebate to anyone who filed their 2021 personal income tax return. Individual filers will receive $500, while heads of households, surviving spouses and married couples filing jointly will get $1,000, according to the state's Taxation and Revenue website.
Oregon
Residents of the state of Oregon who qualified for the recent one-time assistance checks amounting to $600 have already received their payments by July 31.
South Carolina
South Carolina residents are expected to receive tax rebate checks amounting to $800 by November or December 2022 under a tax cut bill signed by Gov. Henry McMaster, R-SC, in June.
Virginia
Virginia residents who had a tax liability in 2021 would be eligible to receive tax rebate checks amounting to up to $500, which will be issued later this fall. Individual filers will also receive a lump sum of $250 while joint filers will get $500.
To qualify, residents must have filed their 2021 tax returns by July 1. Virginia residents who file their tax returns by Nov. 1 would also be qualified for the payments but would likely receive the checks at a much later date.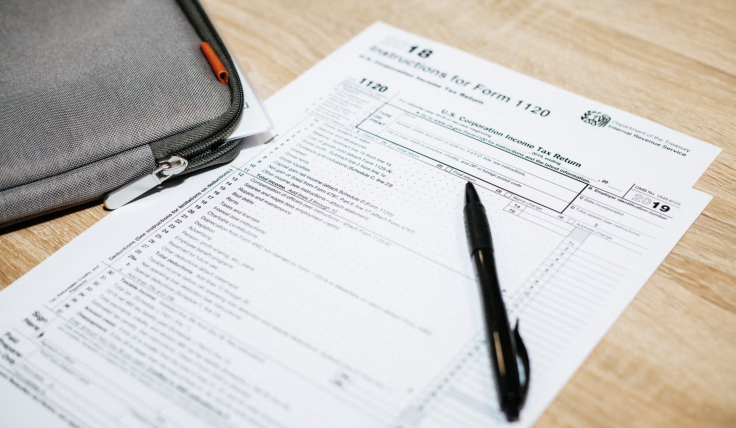 © Copyright IBTimes 2023. All rights reserved.