'Stitchers' Season 3 Spoilers: Will Kirsten, Maggie Have A Huge Fight? [WATCH]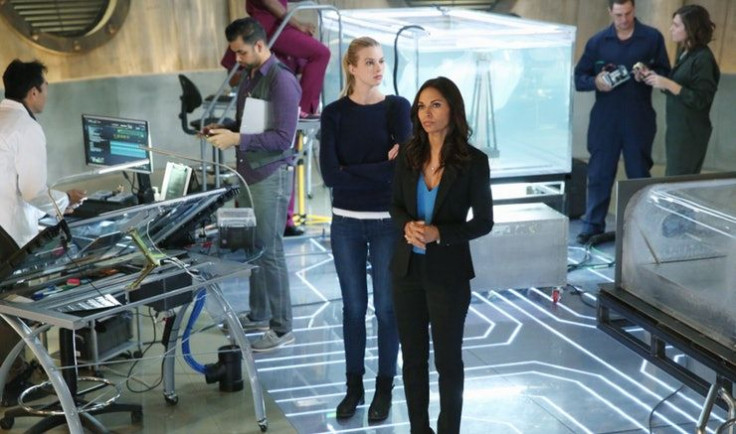 "Stitchers" Season 3, episode 9 will see Kirsten (Emma Ishta) giving Maggie (Salli Richardson) an ultimatum.
In "Kill It Forward," Kirsten will be tasked to stitch into the brain of a deceased volleyball player. In order to figure out the real reason behind his death, Kirsten, Camille (Allison Scagliotti), Cameron (Kyle Harris) and Linus (Ritesh Rajan) would have to search the darkest corners of the Internet. But what the group finds will only frustrate them.
Read: Camille convinces Cameron that aliens exist in "Stitchers" Season 3
Freeform just dropped a 40-second teaser for episode 9 which sees a fuming Kirsten telling Cameron that she can no longer work as part of the Stitchers program since Maggie is not talking to her. The latter also has a conversation with Maggie and tells his boss that Kirsten is his priority. This means that if Kirsten wants out, he will no longer participate in the program as well.
Camille and Linus are also having a discussion during their recent mission. The former is shocked that she was named as the group's hitman. By the looks of it, the entire Stitchers team is close to being dissolved since no one wants to participate any longer.
But in the sneak peek released by the network, Cameron tries to calm Kirsten down and reminds her why they signed on for the program in the first place. Cameron gives Kirsten a tight hug, and this somehow makes the two of them feel better.
Meanwhile, other than the issues within the team, Cameron and Kirsten are also contemplating on the future of their relationship. Kirsten feels that it's not a good idea to be with Cameron because of the kind of life they are both living. But Cameron tells his girlfriend that everything will be alright just as long as they stick together.
While at the 2017 San Diego Comic-Con, Harris told TV Line that Cameron and Kirsten will continue to face relationship problems until the finale. However, Harris revealed that his character and Kirsten will try to work around their issues no matter what. "And we just keep going with that struggle, trying to find the best way around that," he said.
"Stitchers" Season 3, episode 9 will air on Freeform on Monday at 9 p.m. EDT.
© Copyright IBTimes 2023. All rights reserved.