Stocks, Bonds Soar On Easing Inflation
The October numbers are in, showing an easing of inflation.
A report released on Thursday morning showed that the Consumer Price Index (CPI) - a gauge of the average change over time in the prices paid by urban consumers for a market basket of consumer goods and services – gained 0.4% over the previous month. This increase puts it below the consensus market expectations of 0.6%.
For the year, CPI is up 7.7%, down from 8.2% in September and the lowest since January. The core CPI, which excludes food and energy, increased 0.3% in October, is up 6.3% over the year, below market expectations.
While one good number doesn't necessarily signal a trend, debt and equity market bulls raced out of the gate, pushing bond yields lower and equity prices higher.
At 8:45 am ET, the benchmark 10-year Treasury bond was trading with a yield of 3.90%, down close to 4% from the previous closing—lower yields indicate higher bond prices. In addition, Dow Jones futures were up close to 2.5%, S&P futures up 2.90%, and the tech-heavy Nasdaq up 3.70%.
Moreover, lower bond yields pushed the dollar lower, with the U.S. Dollar Index falling from 1.20%. It provided another tailwind for the stocks of large listed companies with a substantial overseas presence—a lower dollar translates into higher overseas revenues and earnings.
Samuel Fuller, Director of Financial Markets Online, thinks that the October numbers are a sign that the Fed's efforts to tame inflation have begun to yield the desired result.
"Prices are cooling faster than expected in the U.S., which makes a 0.75% rate rise next month extremely unlikely," he told International Business Times in an email. "This will calm nerves on both sides of the Atlantic because the data offers the tantalizing promise of calmer waters where rate setters don't have to wreck economies to bring inflation under control."
Still, Michael Landsberg, a chief investment officer of Landsberg Bennett Private Wealth Management, believes that Thursday's softer-than-expected inflation number is yesterday's story.
"Inflation is still way above the Fed's 2% target, and we believe the Fed will keep their word and continue to raise interest rates," he said to IBT in an email. "We are preparing for an environment where interest rates remain higher for longer. Investors should be more concerned with the effect that rising rates into a decelerating economy has on their portfolio values rather than the current level of inflation."
Nigel Green, CEO of deVere Group, a financial advisory, asset management, and fintech organization, raised a similar concern.
"U.S. inflation has cooled more in October than was generally expected -- but it is still way too hot for the Federal Reserve to step down from its agenda of interest rate hikes just yet," he told IBT. "Despite the positive data, the Fed will keep its foot on the brake of the U.S. economy, for the time being, meaning a fifth consecutive 50 basis-point increase in interest rates is possible, if not likely, next month."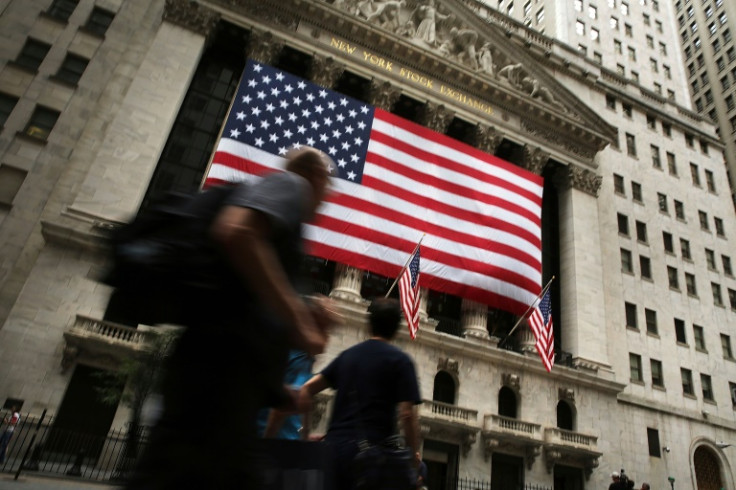 © Copyright IBTimes 2023. All rights reserved.