Stocks Slip, Yields Edge Up: Daily Markets Wrap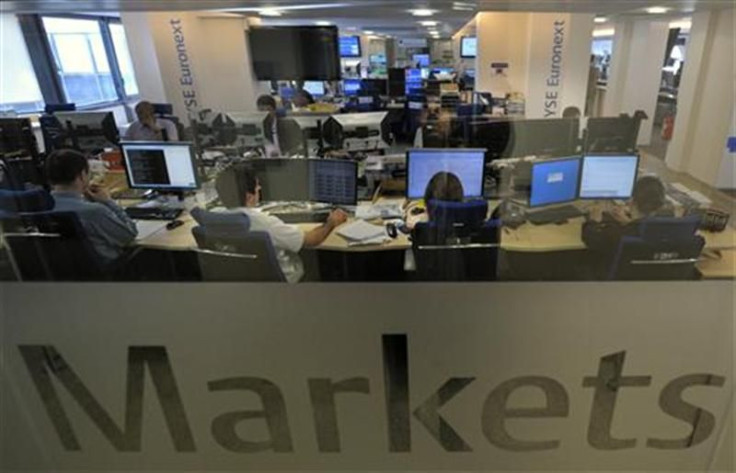 Window dressing, the practice of stock fund managers buying up top performers as the quarter ends to boost the appearance of success, failed Tuesday to lift the major indexes into positive territory.
Although window dressing lifted some large-cap stocks, U.S. equity indexes slipped modestly from near four-year highs as home price data largely met economists' expectations and consumer confidence data showed a decline.
A weak Spanish bond auction weighed on European equities.
Stocks. Asian stock indexes posted big gains - Japan's Nikkei 225 closed up 2.36 percent - while European equities fell. The Dow Jones Industrial Average fell 43.90 to 13,197.73, the Nasdaq Composite settled down 2.22 at 3,120.35 and the S&P 500 ended off 3.99 to 1,412.52.
Bonds. A sale of U.S. two-year notes met with strong demand, resulting in the yield rising to its highest level since last July. Italian yields fell.
Currencies. The dollar rose modestly against the euro, snapping a two-day slide, after Ben Bernanke hinted at more quantitative easing. The euro fell to $1.33.
Commodities. Crude oil fell below $107 per barrel, copper squeezed out a small gain and gold gave up a few dollars to close just below $1,700 per ounce. Corn, soybeans, sugar and wheat all fell, while live cattle and lean hogs rose.
© Copyright IBTimes 2023. All rights reserved.
FOLLOW MORE IBT NEWS ON THE BELOW CHANNELS