The Story Behind The Woman In Tech Fueling The Digital Transformation Movement Through Social Media
* This is a contributed article and this content does not necessarily represent the views of IBTimes.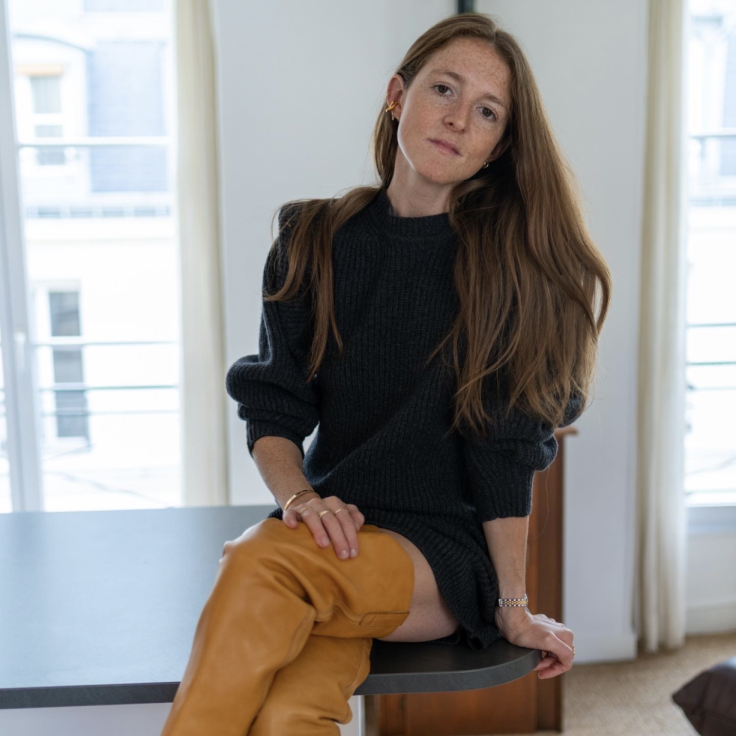 From curating content for a fashion magazine as a teenager to being the CEO of The Social Medium, Jessie Chase has had a non-traditional upward trajectory in the digital media industry.
Growing up in New York, Jessie Chase was exposed to various cultures from a diverse population. This fuelled her affinity for learning international languages and exploring the world. In 2011, she decided to travel to France for an internship program, to enable her to get a firsthand experience of Europe. Upon arrival, she had her professional debut in the Parisian corporate ecosystem as a studio intern at A.P.C. for two months. Although her stay in Paris was short-lived, she fell in love with the historic city and made a mental note to return in the future.
Inspired by her amazing experience in France, Jessie Chase moved back to New York and enrolled at Barnard College, Columbia University in 2011, to pursue a Bachelor's Degree in French translation and literature. As a student, she actively studied for her degree in tandem with working at A.P.C's New York branch, for 4 years as a sales associate and eventually a merchandising officer.
At 22, having thoroughly learned how to speak French and understood their culture, she traveled back to Paris in 2015 and continued to progress in her career in the fashion industry. However, she gained major experience working with social media applications in her role as a community manager when she got hired at Publicis Luxe in 2019. This job position exposed her to the positive impact of social media on brands, as she was able to maintain a 100% response rate with businesses the company managed, by interacting with them on social media platforms.
Simultaneously, she launched a podcast in French and English called "My BeautyFuel Food by JJ." She centered it on showcasing the lifestyle of business owners and creative people in Paris.
This show expanded her circle of influence as she met many people in various industries and she also became a known brand amongst business owners. Drawing from her experience with social media, her large social network, and the pandemic-induced surge in the widespread use of digital tools, Jessie was inspired to start a business focused on social media.
In 2021, she established The Social Medium, a storefront social media agency located in the center of Paris. The company specializes in 360-degree video and image content creation for social platforms. Their services include podcast creation, film production, photography, graphics design, and live video production. The Social Medium team consists of a diverse team of highly skilled digital media experts from different countries.
"I created the business because of the rising demand for digital media I saw, especially during the pandemic. I felt brands needed to capitalize more on the social media space to reach a global audience, especially if they intend to appeal to the GenZ and Millennial generations. My expertise in the French market was a valuable tool for me to use as a bridge between the American corporate world and Europe." Jessie Chase, CEO, and founder of The Social Medium stated.
Despite being born and raised in New York, Jessie Chase has been able to adapt and thrive in the Digital industry in France. Under her leadership, The Social Medium is catering to an international clientele base and plans to broaden its reach in the USA. They work with various diverse clients who want to expand their reach into Europe and increase their presence in France.
Reflecting on The Social Medium, Jessie Chase said, "I'm happy we are able to support our clients by helping them promote their brands across various social media channels. Besides building their reach in Europe, we create important partnerships for our customers. We've helped notable brands with lots of partnerships, and now they've called on us to help them gain recognition here in France. My vision for 'The Social Medium' is to enhance our services to enable the company to continue to grow in this rhythm and expand across the globe."
Media Contact
Business Name: The Social Medium
Contact Person: Jessie Chase
Email: jj@thesocialmedium.com
Website: www.thesocialmedium.com
© Copyright IBTimes 2023. All rights reserved.