'The Strain' Star Kevin Durand Teases High Stakes In Final Episodes, What Lies Ahead After Season 2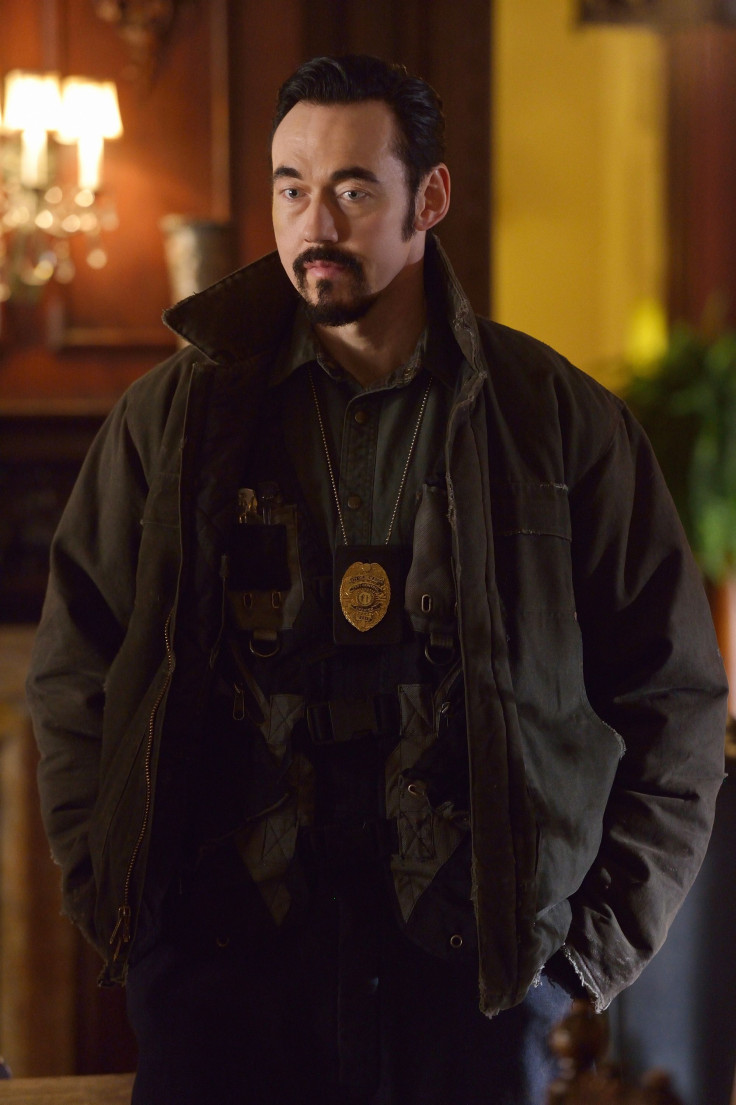 Kevin Durand has been having a great time playing fan-favorite strigoi hunter Fet on FX's "The Strain." The actor spoke to International Business Times about vampire drama and how Fet has been one of his favorite characters he has played so far in his career.
"He's a total gift to play," Durand told IBTimes. "It's cool to get to play a guy who while most of the people around him are falling apart, he's flourishing, getting stronger and it's been really fun to get inside his head. I was watching it last night with my wife and my best friend and at one point he was laughing at me afterwards because I was like, 'God, I love this guy,' and I kept talking about how I loved the character as if I had nothing to do with it."
Throughout Durand's career he has often appeared as a villain and a supporting character. Fet is one of the first characters where viewers get to see him in a different role.
"It's one of the first opportunities I've had to play a more heroic kind of guy and I really appreciate that. I think I have to put Fet way, way up there because to get to jump into a character week after week and now year after year, you just get to know them on a different level," Durand dished.
On the show, Fet is learning as much as he can from Setrakian (David Bradley) about how to hunt strigoi and the Master. Durand said the relationship his character has on the show with Setrakian is similar to the one him and Bradley have.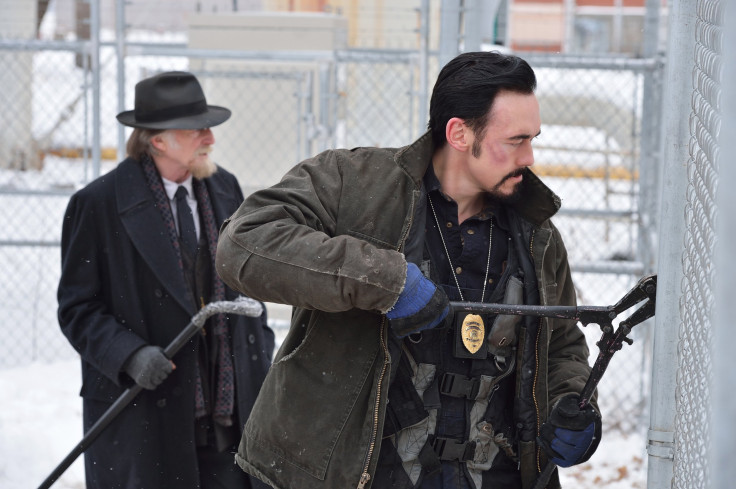 "We're not out killing vampires in Toronto at night, but we're hanging out a lot and I look up to him. I'm really grateful I get to have all this great screen time with him because he's such a pleasure to work off of and to just watch and learn from," Durand said.
The 41-year-old actor continued that one of the challenges of filming the first season was having to rely on imagination when fighting the strigoi, but after seeing how creepy and nasty the CGI stingers, are it made the fighting scenes that much more intense.
"At first it was a little strange because you would just see the actors opening up their mouths and [roars] and you'd be like well that's really not that scary to me. But after seeing the first season on TV you start to go oh my god it's just so terrifying," he said. "I felt like the first season shooting without seeing it was using a lot of imagination, but second season now you know what the damn creepy things look like so you duck and you try to cut that thing off."
Durand has read the original three books which serve as the skeleton of the show. He likes how there are difference between the show and the books because it keeps fans on their toes. It's also exciting and scary at the same time because he's not sure if his character is going to make it or not.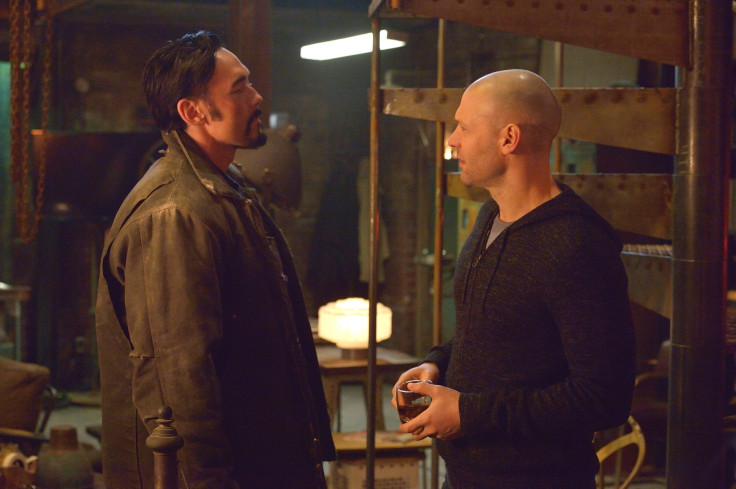 "That makes it really exciting for me because I don't know what to expect, so every time a script comes it's like Christmas because even though I know the skeleton of what direction the story is moving in. All the flesh, bone and blood is being added as the show is being written," Durand said, laughing. "The show has become it's own living breathing stinger expelling organism and it's really cool that it's like that because if it was just by the book there wouldn't be any surprises."
One of the storylines in the book that hasn't played out is the romantic relationship between Fet and Nora (Mia Maestro). Instead Fet has been involved with computer hacker Dutch (Ruta Gedmintas), but after episode 7 it looks like that relationship could be in trouble. It looks like the Nora storyline could still happen.
"You've got Fet and Nora in either episode 5 or 6 kind of standing together in the living room, they're very comfortable with each other now. Fans of the show know we really weren't on great terms. It could be they're building towards that but I'm not really sure though," Durand said.
In July it was announced "The Strain" was renewed for a third season, while showrunners have the intention of going five seasons with the show. This season and next season will be the second book, while the fourth and fifth would be the third and final novel. Durand said coming from the guy that plays Fet, "It's going to be a blast."
"That's what everyone is aiming for," Durand said. "I think it really depends on, obviously, who watches it and on FX, but as far as I know from a creative point of view from Guillermo [del Toro] and Carlton Cuse, the idea was to go for five and tell the entire story and then just leave it at that. We all have our fingers crossed for that and it would be cool to see it through."
Durand said fans are in for a treat for the rest of Season 2, as each character is off on their own journey and everything continues to get bigger and bigger.
"I remember when I read episode 7, I was like wow this feels bigger than our biggest episode last year and then I kept feeling that from 7 on," Durand said. "These episodes kept popping up and by the time you get to 9 you're like is this the finale? Because how can you raise the stakes higher. I didn't know what to expect but the intensity keeps building and it keeps growing."
He added that he feels he's as much a fan of the show as the actual viewers are, and is going along for the ride with the rest of the devoted followers. "Luckily I have a really bad memory so watching the episode last night, I was like 'Wow I forgot about that! Jesus! Nikki? Dutch!' I'm having such a blast doing it, I think that makes it such a visceral experience especially for the viewer, that you can't predict everything," he said.
Recently, Durand got to play the leading man in a movie for the first time in his career in a film called "Dark Was The Night," which he said he's really proud of. Before he gets to work on the "The Strain" Season 3, he'll be home with wife, Sandra Cho, as they're expecting their first child, a baby girl.
"We're pretty excited. My life is completely all about pink frilly things now, I have a little girl coming. My wife is such a girly-girl and now she's having a girl, it's like everything is pink, which I don't mind it'll soften me up a bit (laughs)," Durand said.
Catch Durand Sundays at 10 p.m. EDT on "The Strain" on FX.
© Copyright IBTimes 2023. All rights reserved.