'Stranger Things' Season 4: 5 Things We Know So Far About New Episodes
"Stranger Things" season 3 premiered on July 4, 2019 with the usual fanfare and praise, but the season ended with major cliffhangers and a world that is forever changed. Fans of the Netflix original show were left itching for something more from the Duffer brothers series.
While no one can deliver season 4 to the fans before it's ready, we at least have confirmation that it is officially happening. Aside from that, details on "Stranger Things" season 4 are few and far between -- but here's what we do know.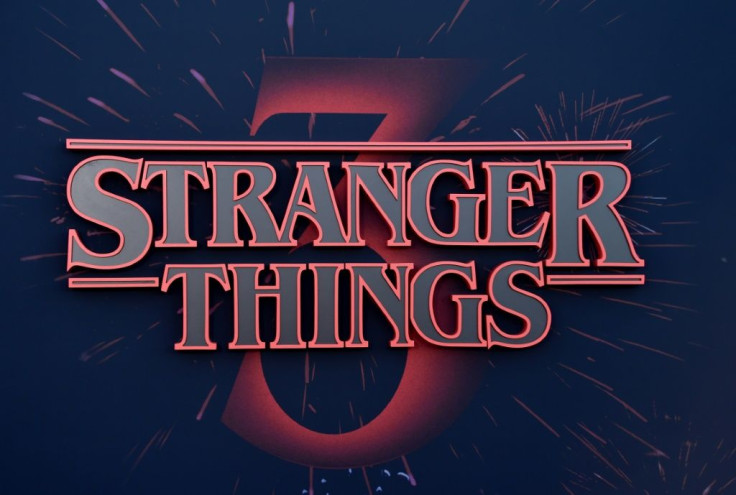 The Name Of The First Episode
Just like the last two seasons, the Duffer brothers have released a sort of teaser to the teaser, a video that lists all the confirmed titles of each episode. When a video like this is released, we at least have an idea of where the plot will go and, at the very least, it confirms the season is nearly finished with writing completely.
However, this time, it was just an announcement trailer for season 4, showing the Lovecraftian vines of the Upside Down growing over the title before completely consuming it and then stating "We're not in Hawkins anymore."
One episode name has also been released: "The Hellfire Club." This will be the title of the first episode. There are plenty of theories as to what "The Hellfire Club" is, but no solid answers. We will have to wait for season 4, episode 1 to premiere in order to find out.
The Year It Takes Place
Going off the pattern of the previous seasons, "Stranger Things" season 4 will likely take place one year after season 3.
As Cinemablend points out, they probably will be sticking to their usual pattern, as it makes more sense from a story perspective, even though the actors on the show are aging quickly.
The age of the actors likely won't be much of an issue though, considering Natalia Dyer, who plays Mike's older sister Nancy Wheeler, was 21 years old during the first season, while she played a 16-year-old. With that said, it stands to reason they'd continue this trend. That would place the setting in 1986, three years after season 1 took place. That would make Mike, Dustin, Lucas, Will, Sadie, and Eleven all 15 years old and sophomores in high school.
Returning Characters And New Characters
Millie Bobby Brown, Finn Wolfhard, Noah Schnapp, Gaten Matarazzo, Caleb McLaughlin, and Sadie Sink are all set to return to "Stranger Things" season 4, in addition to other established characters who have survived thus far.
The series is also said to be introducing some new characters, with TV Line reporting that the Duffer brothers are adding 4 new faces in the new season. So far all we know about that their general descriptions are that they are set to likely be three adolescents (a jock, a metalhead and a stoner), and potentially a Russian adult male.
It Will Venture Outside Hawkins A Lot More
The tagline of the "Stranger Things" season 4 teaser is "We're not in Hawkins anymore." The last thing we saw in season 3 took place inside a Russian prison in the frigid Siberian. There was one little nod to an "American" who was locked up in the cells alongside whatever they have locked up there, and a Demogorgon.
Schnapp, in an interview with Entertainment Tonight, said this: "I know that I might have a separate storyline from everyone else, so we might be filming, like, in another place." Last time we saw his character, he, Jon (Charlie Heaton), Joyce (Winona Ryder), and Eleven were planning on moving somewhere outside of Hawkins. Since Will is the central force of "Stranger Things," the season will likely be set in at least two different places if the Byers family did in fact move.
Hopper May Still Be Alive
Officer Jim Hopper (David Harbour) was last seen with tears in his eyes as he stood next to a cascading machine in the midst of exploding. Viewers were left equally teary-eyed, assuming that the three-season long hero character had just met his fate in the bowels of a Russia-occupied Hawkins, Indiana.
However, the aforementioned scene involving a Russian prison and an "American" prisoner could imply that there's more to this story. Not only have fans gathered that this was a nod, giving us hope that our favorite loose-cannon cop is still around, but Harbour himself has hinted at it.
Popbuzz mentions that Harbour began leaving clues on his social media sites, including numbers that lead to the discovery of a phone number. When called, you reach the voicemail of Murray Bauman (Brett Gelman). He assumes the caller is Joyce Byers, looking for information about a strange man. That man, most people generally believe, is Hopper -- and Bauman has news that he might still be alive.
© Copyright IBTimes 2023. All rights reserved.
FOLLOW MORE IBT NEWS ON THE BELOW CHANNELS