'Stranger Things' Season 5 Spoilers: Creators Hint At Main Character Dying
KEY POINTS
"Stranger Things" creators Matt and Ross Duffer hinted at the possibility that Max may not survive the coma in Season 5
They confirmed that "Stranger Things" Season 5 has been written
Eddie Munson theories went viral on TikTok
"Stranger Things" Season 4's ending sparked hope that all members of the fan-favorite Hawkins squad would make it out alive at the end of the series following Max's resurrection.
But during a recent interview with host Felicia Day on "Netflix Geeked," "Stranger Things" co-creators Matt and Ross Duffer hinted at the possibility that Max (Sadie Sink) may not survive the coma in Season 5.
"It was discussed as a possibility," Ross said when asked if they ever planned to kill Max in Season 4. "For a while, that is what was going to happen."
"We ended up in this…we wanted to end it in a little bit more of a question mark at the end of the season, where it's still really dark and we don't know if Max is going to be OK. We don't really know. We wanted to leave it a little bit up in the air moving forward into Season 5," he continued.
Matt also revealed that they had already written Season 5 and that the coma would have a "major effect" on the forthcoming season.
"The coma, that idea, that came as we were also in this extra half year that we had. We went and wrote Season 5. So, Season 5 is solved," Matt said.
He continued, "And so, the fact that she's [Max] in a coma, I can't really get into the details, but it is important that she is. And that is going to have a major effect on [Season] 5. So, it's not an 'oh well' cheat. It's incredibly relevant to 5."
Season 4 also saw Eddie Munson (Joseph Quinn) tragically dying when he was almost devoured by the Upside Down bats. His death left many fans heartbroken, with some taking to social media to share theories that he could resurrect as the vampire lord Kas from the game "Dungeons and Dragons."
One TikTok user gave a thorough explanation of the theory and pointed out how similar Eddie's character and death were to those of Kas.
When asked why the fan-favorite character had to die in the fourth season, Matt said that despite them falling in love with the leader of the Hellfire Club, Eddie was supposed to die "halfway" into the season, similar to what happened with Bob (Sean Astin) in Season 2.
"We fell in love with Eddie. We fell in love with Joe and what Joe was doing. I think everybody in the cast fell in love with him. It was written, it was gonna happen. We knew he had to die, but ... there's definitely a part of me that wishes he was still around for [Season 5]," Matt explained.
The Duffer brothers did not provide any details about what's to come in "Stranger Things" Season 5. Fans can only hope that it won't end in more heartbreak.
No official release date has been announced yet for the final season of "Stranger Things."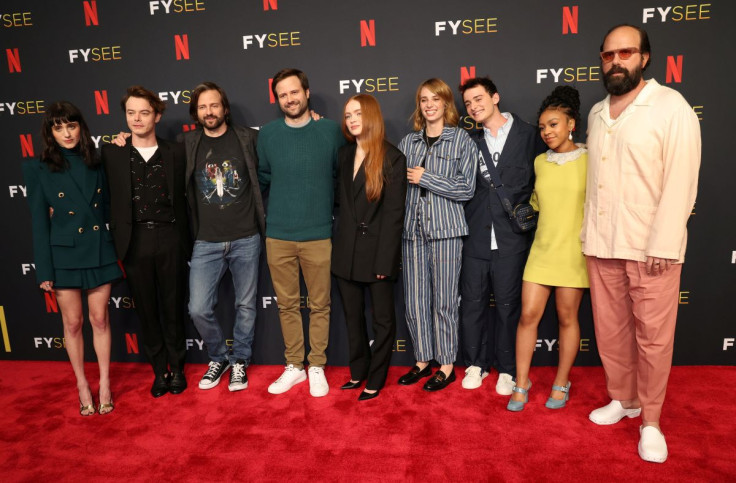 © Copyright IBTimes 2023. All rights reserved.