Stray Kids' Hyunjin, Felix Talk About Friendship And Love For Art In '2 Kids Room'
Stray Kids kicked off the first episode of their highly-anticipated Youtube series "2 Kids Room" with Hyunjin and Felix revealing their shared love for art and their matching friendship rings.
The pair was the first to sit on the pastel-themed set for the reboot of the series which was first launched in 2020.
On Monday, Hyunjin recalled giving Felix a painting for his birthday in September last year. "It was the first time I gave someone my painting as a present," Hyunjin said.
"It's a painting that money can't buy," Felix replied.
Outside the "Kids Room," the other members of the band shared their thoughts about Felix anad Hyunjin's conversation.
"It's really meaningful. Hyunjin put his heart into it. It's one of a kind," rapper Changbin said.
Felix said Hyunjin's painting fit perfectly in his room which he recently decorated. "I hung the lights but the room still looked empty. I only had my computer and lights but the present you gave me, fit perfectly," Felix said.
When asked how he got into painting, Hyunjin revealed that he used to doodle when he had a lot on his mind. He said he wanted to try pencil drawing in the beginning but then he realized, he wanted to create something with color which eventually led him to painting.
"Little by little, I bought acrylic paint and painted with that. Then, I wanted to take it further, so I tried oil painting. I bought some oil paint and did all that. That was how I was able to paint so many kinds of paintings," the 21-year-old said.
In the 15-minute show, the pair also showed their matching friendship rings to the audience – a silver ring for Hyunjin and a gold one for Felix.
The "Thunderous" rappers revealed that Hyunjin gave Felix the $8 ring after learning that the latter was planning to buy a ring for himself.
Stray Kids fans, collectively known as STAYs, eventually learned where Hyunjin purchased the rings. According to Koreaboo, a shop in Naver app has been flooded with orders since the first episode of "2 Kids Room" was aired.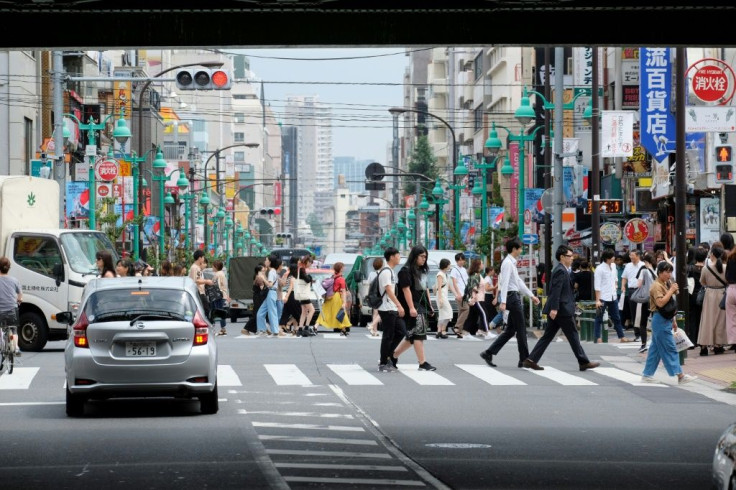 © Copyright IBTimes 2022. All rights reserved.
FOLLOW MORE IBT NEWS ON THE BELOW CHANNELS