Stray Kids Leader Bang Chan Reveals Crying Out Of Frustration: 'Overthinking Makes Me Depressed'
Stray Kids' 24-year-old rapper and singer Bang Chan shared a vulnerable moment while performing his duties as leader of the busiest fourth-generation boy band in South Korea.
In the recent episode of the YouTube series "2 Kids Room," Chan revealed that he once cried while sharing a meal with one of the group's youngest members, Seungmin, 21.
In between scoops of yogurt, Seungmin told Chan, "Hyung (older brother), you look happy nowadays."
Chan went on to explain that he has a tendency to overthink.
Aside from his duties as part of the idol group, Chan is entrusted by their management label, JYP Entertainment, to perform extra duties such as song arrangements and planning the group's schedules.
"Nowadays, there's too many kinds of work to do so there's no time to think," Chan replied.
The pair went on to reminisce a similar experience where Chan cried in the middle of eating Gukbap (hot soup with rice) with Seungmin.
Chan admitted to becoming emotional while the group was busy attending award shows and recording the single, "Waiting for Us," the sixth track from their new album, "Oddinary" released in March.
"I'm the type to get antsy when things don't get organized," Chan revealed.
To ease the pressure, Chan invited Seungmin for a Gukbap meal and ended up crying in front of his younger bandmate.
"The two of us were eating, when I suddenly, out of frustration; I started tearing up... tears started falling," Chan shared.
Seungmin then revealed that Chan rarely exposes his vulnerability to the group so when his "Hyung" cried, he knew that Chan was carrying a lot of weight on his shoulders.
"There's a lot that STAY (fandom name) don't know because I don't even know. The members don't know about every single thing that Chan pays attention to. To be honest, we can't know unless he tells us," Seungmin shared.
The "2 Kids Room" episode was filmed just a few days before the group flew to Japan for the continuation of their "Maniac" world tour.
Chan is hailed by fans as one of the best leaders among K-pop groups. Stray Kids members have a lot of good things to say about Chan's work ethic but the K-pop star sees it all as part of work.
"The moment that you accept that you're a good leader, it means that you're not a good leader," he told Teen Vogue. "I have learned to accept that I am someone who thinks about others before myself."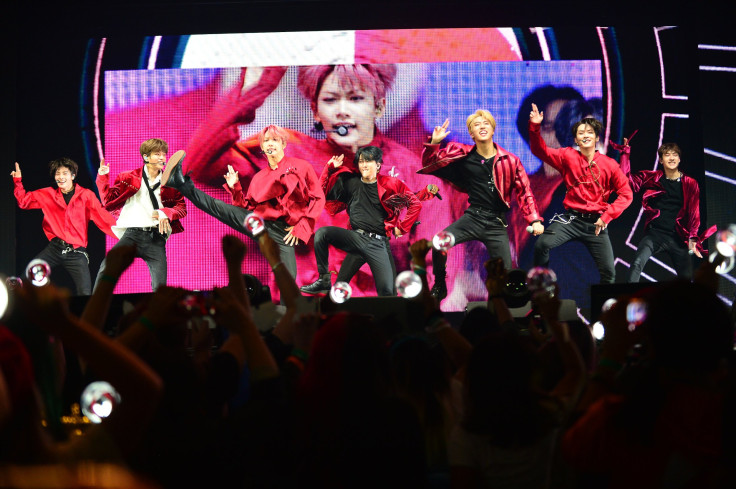 © Copyright IBTimes 2023. All rights reserved.