K-Pop Group Stray Kids Talks About Having Creative Control Over Their Albums [Watch]
KEY POINTS
Stray Kids' Bang Chan said writing songs allows them to express more "sincerity"
"We're the ones who know our strengths the best": Changbin
In writing songs, Stray Kids takes inspiration from their experiences
Stray Kids members are proud of having the freedom to write and produce music aside from doing choreography for their songs.
In a sea of South Korean boy bands competing for sales and attention from fans, Stray Kids' uniqueness relies on the fact that they are heavily involved in producing their albums.
"Lyric writing and producing has always been a very important process to us," group leader Bang Chan, 24, said in an interview for the GRAMMY. "Because if we're going to be the ones recording and performing our songs, we should be the ones who make them."
The musical releases of Stray Kids are mostly composed, arranged and produced by 3RACHA, the group's creative unit composed of Bang Chan, Han and Changbin. Meanwhile, choreography is handled by the group's dance unit known as DANCERACHA composed of Lee Know, Hyunjin and Felix. The group's youngest members, Seungmin and I.N. form the group's main vocalists known as VOICERACHA.
According to the Australian-raised Bang Chan, being hands-on with their musical projects allows them to express "more emotion and sincerity" in their tracks.
"I believe we're quite lucky that we're able to create the tracks we sing and perform along to, and because we're the ones who know our strengths the best, we're able to shed light onto our team's color," Changbin, the group's main rapper and sub-vocalist shared in the GRAMMY interview.
In writing songs, the group takes inspiration from a variety of sources, including their different experiences and fanbase, known as STAY.
"First off, I think inspiration comes from a variety of things. Sometimes from the members, STAY or just random daily things," Bang Chan told the outlet. "It's always different. Second, as people who write music however we want, we just enjoy making music that we enjoy whether it be trending or not."
The group is able to create many songs because members are open to exploring new things, main vocalist Seungmin, 21, revealed.
"I have to say that our endless interest and exploration of music, as well as our love for trying out different things, gives us the most inspiration," he told the outlet.
The group's latest album, "Oddinary" debuted at No. 1 on the Billboard 200 in April. The music video for the album's lead single, "Maniac" recently surpassed 100 million views on YouTube.
The group is also preparing to perform in a long list of cities for their "Maniac" world tour.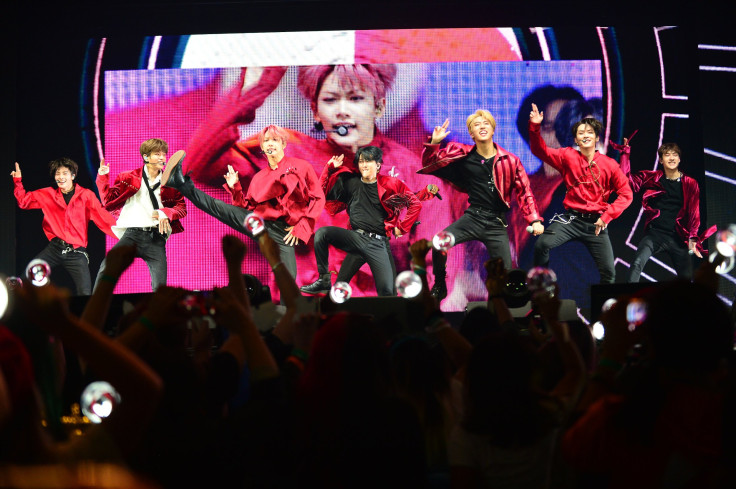 © Copyright IBTimes 2023. All rights reserved.
FOLLOW MORE IBT NEWS ON THE BELOW CHANNELS