K-Pop Group Stray Kids Reflects On Inspiration Behind Their Successful Album 'Oddinary'
KEY POINTS
The album's first song "Venom" features heavy string accompaniment
"Maniac" reflects the group's passion for creating music
"We are unique": Felix
Stray Kids recently launched their new album "Oddinary" which debuted at No. 1 on Billboard 200.
The eight-member group calls their recent achievement "a memory they will never forget," as they reflected on how teamwork and creativity gave birth to the album that opened the door for them to international success.
"Everyone has their own odd inside of them," group leader Bang Chan told NYLON when asked about the inspiration behind their new album, "Oddinary" -- which was created by combining the words "odd" and "ordinary."
"We wanted to express that being odd is completely normal," the 24-year-old singer and dancer added.
In the seriously competitive K-pop industry, it can be quite a struggle to show one's unique sound. But through the album's first song, "Venom," Bang Chan said they hope to let fans know what sets Stray Kids apart from other groups.
"For most of our albums, the very first song is decided by how much it expresses Stray Kids' uniqueness. And because "Venom" is a very unique song, we thought that it would be a good idea to put it as track number one to really catch the listeners' attention," Bang Chan told the outlet.
"We wanted to have a maniac tone. I think the unique and interesting sounds from "Venom" really set the mood for the entire album. Using the keyword "spiderweb," we wanted to express a person's fatal charms that are difficult to escape from, which led to the song giving off a dark atmosphere that equally is fatal. The sticky beats and top lines do their job in describing a 'spiderweb,'" group member Changbin added.
For the album's lead single, the group chose "Maniac" to show their passion for creating music and their uniqueness from a burgeoning crowd of K-pop performers. The members said they are not concerned with the word's otherwise negative connotation as it expresses their ardor for crafting music.
"I feel comfortable. Because the track contains the message of how it is only us who know how passionate we are, and that we shouldn't think about what others think, I feel comfortable," Hyunjin said while Felix quipped, "We're comfortable up to the extent that we admit ourselves that we are somewhat unique and extra. We relate to our fans with our crazy and oddinary sides of ourselves. It makes us feel comfortable."
Since the band's formation in 2017, Stray Kids has consistently come out with unique music mostly composed and produced by 3RACHA comprised of Bang Chan, Changbin and HAN.
With "Oddinary," the group now holds the record as the third Korean act to debut at No. 1 on Billboard 200 following BTS and SuperM.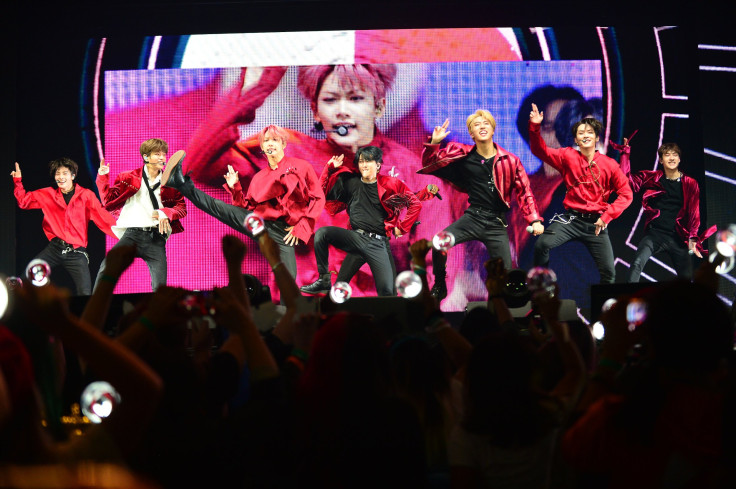 © Copyright IBTimes 2023. All rights reserved.