Stray Kids' Lee Know Gives Advice To A Fan Experiencing Slump: 'Take Your Time'
Stray Kids singer and choreographer Lee Know has given a valuable piece of advice to a fan who is feeling insecure about their future.
The attention of the 24-year-old "God's Menu" singer was caught by a question from a fan during a recent livestream on the Korean video streaming app VLive. The fan, who is the same age as the K-pop artist, revealed that they have not yet graduated from college and are currently unemployed.
"I feel like I'm the only one who's lagging [behind.] Have you ever been in a slump? How do you overcome it?" the fan asked.
In response, Lee Know told the fan to stop worrying because the situation he's in is actually quite common.
"There are a lot of people like that," he said, adding that some of his friends and acquaintances are also still confused about which direction to take career-wise.
"They can't help it. Don't worry about graduating late and getting a job late. Just think that you're getting a job late because you need more time to prepare," he added.
The K-pop idol then quoted the chorus of Stray Kids' 2018 single "My Pace," saying, "There's no need to rush, my pace. Don't compare yourself with others. It's okay to run slower."
When it comes to dealing with a slump, the "Thunderous" choreographer said he "lets it slide" and does not allow it to steal his motivation by constantly reminding himself that he has a lot of things to do.
During the livestream, Lee Know also brought up an interesting topic he found on the internet: how long it takes before someone can be considered an expert on something. According to what he read, it takes 11 years before a person is considered an expert in a particular field.
"You basically start from 22 years old and if it's 11 years, you'll be 33 years old; another 11 years and you'll be 44 years old to be able to say you are doing something expertly," he explained, before assuring the fan, "If you are 25 years old, it is just the beginning."
On the work front, Stray Kids members are currently preparing for their "Maniac" North American tour, which will kick off in Seattle, on July 14 and 15 and will continue in California, on July 19 and 20.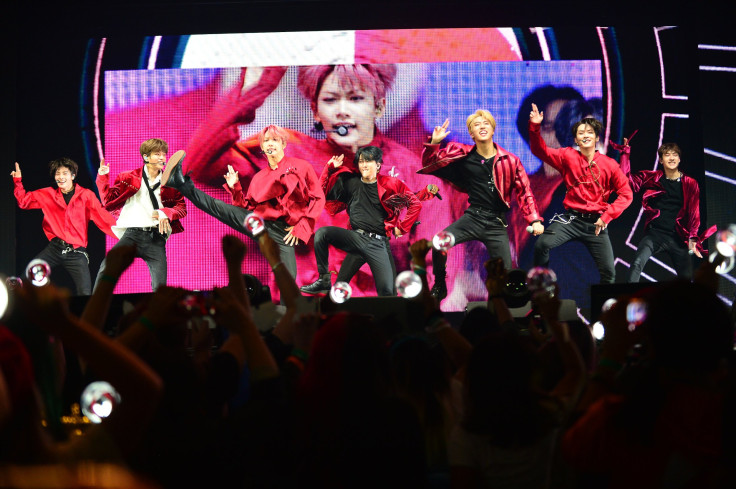 © Copyright IBTimes 2023. All rights reserved.