Stray Kids Drops 'Your Eyes' Music Video; Fans Say It's 'Dangerous Than Red Lights'
Fourth-generation K-pop hitmakers Stray Kids dropped the music video of their new song, "Your Eyes," on Wednesday.
The ballad is part of the group's upcoming Japanese album "Circus," which is scheduled to release by the end of June. The nearly four-minute music video is shot like a vlog, showing each member going through their daily activities while interacting with the camera.
Stray Kids fans, collectively known as STAY, had mixed reactions to the new video.
Many of them were delighted to see the goofy side of the group, comprising Bang Chan, Felix, Seungmin, I.N., Changbin, Han, Lee Know and Hyunjin. Some said the fun video harnessed their "delusional" side. In the world of K-pop music, fans who believe they will one day have a romantic relationship with their favorite boy band member are often called delusional or "delulu."
"Bro your eyes mv is more dangerous than red lights mv," one fan wrote.
Another person tweeted a photo of a man holding pill bottles with the text, "time for your delulu pills." The user wrote, "I think we all need this after that MV."
One STAY member had a warning for other "delulu" supporters.
"Flavor: up to ur imagination bc we know it's not lacking. Chewable! Because the truth is hard to swallow. If it doesn't work on its own, bye. I did my best," the user wrote.
Some even found it difficult to focus on the music because they were looking at each member of the group as the song played. "I honestly do not know how 'your eyes' sounds like. I literally heard 0 parts of the song," one fan wrote.
Stray Kids recently concluded the first leg of their "Maniac World Tour" in Seoul. At the concert, band leader Bang Chan acknowledged the fans' support and promised to "protect" them.
The eight-member group will take the "Maniac World Tour" to Japan on June 11 and 12 before heading to the U.S. They will then return to Japan and have a two-day show in July.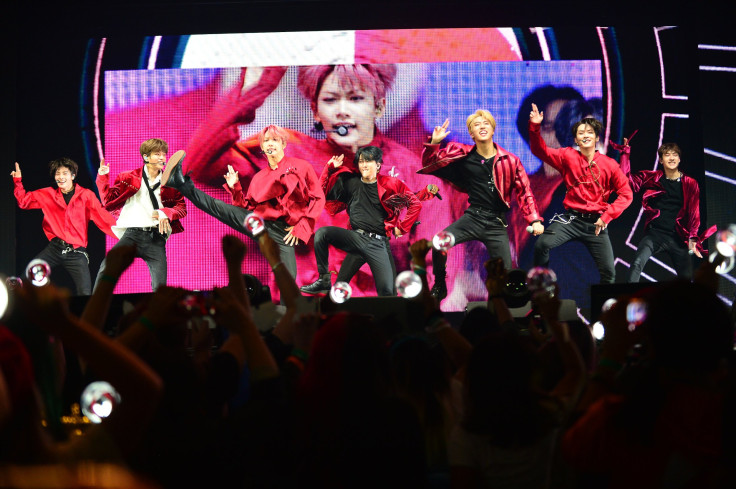 © Copyright IBTimes 2023. All rights reserved.