'Street Fighter V' Won't Have Multiple Versions Like 'Street Fighter IV'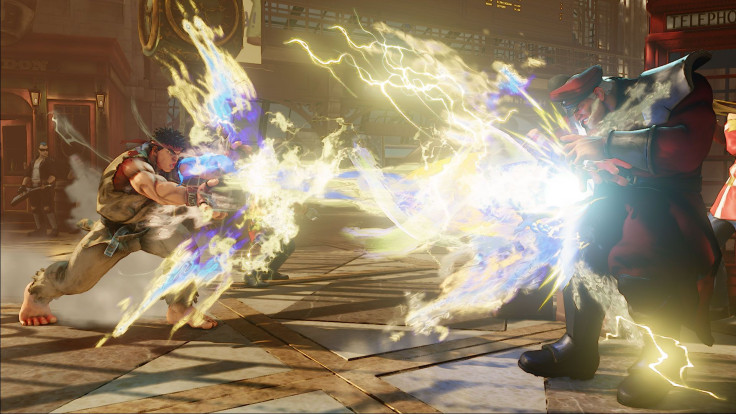 While Capcom hasn't given all the details about the hugely anticipated "Street Fighter V," it does seem that the company is learning from past mistakes that irked fans, most notably the constant re-releasing of "Street Fighter IV." Though downloadable content (DLC) will remain a constant fixture for "Street Fighter V," Capcom has promised that the first disc of the game will be the only disc.
Capcom made the big revelation during an interview with Event Hubs, where Matt Dahlgren, director of brand marketing for the company, made the announcement. He said Capcom has been paying attention to the way the company handled things with "Street Fighter IV" and promised to mix things up a bit, stating that fans will only need one disc to get all of the future "Street Fighter V" DLC.
The size of the game's roster remains unknown, and a number of new stages that will be added in the game. Currently, the only characters that have been revealed are: Ryu, Chun-Li, Charlie, M. Bison, Cammy and Birdie. Of the six characters announced, Charlie has changed the most, as the friend of Guile now has a steel plate in his head and a variety of new abilities to help him in combat.
A report from GameSpot has stated that Capcom plans to support "Street Fighter V" for a long time by adding a number of new characters to the game via DLC. The characters coming in future updates will be a mix of familiar faces from the series and a number of new characters.
For those unaware, "Street Fighter IV" had a total of three re-releases, not including the original game, which is quite similar to the constant re-releases of "Street Fighter II." While "Super Street Fighter IV: Arcade Edition" and "Ultra Street Fighter IV" could be purchased as paid updates, fans had to purchase a copy of "Super Street Fighter IV" to get them, rendering the original copy of the game useless.
"Street Fighter V" is currently planned for a spring 2016 release, with a beta test for the game coming soon. It will come out for Sony's PlayStation4 and the Windows PC only, with no plans for an Xbox One release.
Street Fighter V: "Battle System" Trailer (Credit: YouTube/Street Fighter)
© Copyright IBTimes 2023. All rights reserved.