Student Debt Crisis 2016: New Graduates Owe A Record-Breaking Average $37,000 In Loans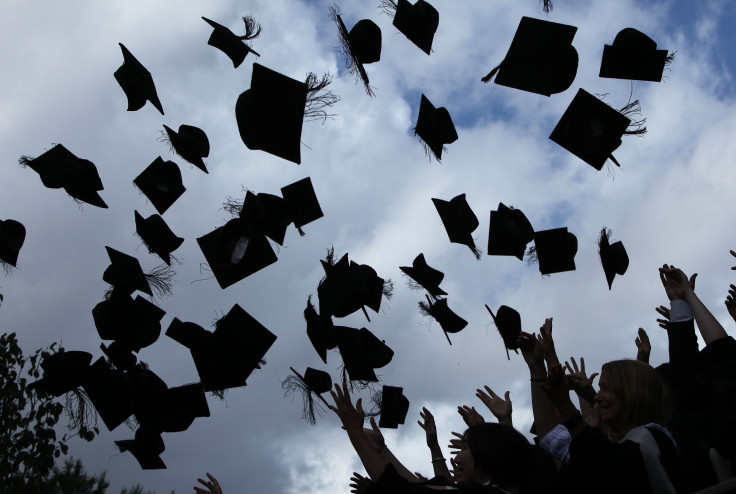 College students graduating this month across the United States can expect to feel nostalgic, field questions about their futures, and owe a lot for the education they just received. Student financial aid expert Mark Kantrowitz recently calculated that student borrowers in the class of 2016 are set to have the highest level of debt yet, at $37,172, the Wall Street Journal reported this week. This is up from about $35,000 last year.
"It's unfortunate that college costs are going up and the student aid, the grants, are not going up at the same rate on a per-student basis," Kantrowitz, publisher and vice president of strategy at scholarship site Cappex, told the Journal last year. "College is becoming less and less affordable, though it's still just as necessary."
For the 2015-16 school year, the College Board estimated the average tuition and fees to be about $9,410 at four-year, in-state public institutions. Room and board was about $10,140 annually. To afford this, millennials have taken out loans that often leave them delaying buying houses or getting married.
But if you're getting ready to get your diploma, don't despair. The White House announced in an April blog post the rates of recent graduates defaulting on their loan payments or becoming delinquent for not paying regularly have fallen in recent years. Meanwhile, CBS News noted the average starting salary for recent graduates recently has increased to $43,000, according to data released in January by the Federal Reserve Bank of New York.
In any event, the class of 2016's activism on the topic has already begun. Raleigh resident Maigan Kennedy went viral last month when she posted graduation photos where she posed with her student loan bills. She told Mashable that "the shoot was three parts comedy, two parts commentary on the difficulty of paying for education in the states."
Others have taken to Twitter to bemoan their debt levels:
© Copyright IBTimes 2022. All rights reserved.
FOLLOW MORE IBT NEWS ON THE BELOW CHANNELS