'Suits': Robert Zane Officially Joins Specter Litt In New Season 8 Promo
Specter Litt gets a new name partner in Season 8 of "Suits."
In the just-released promo for the new season of the USA Network series, Robert Zane (Wendell Pierce) officially joins Specter Litt as name partner, effectively changing the law firm's name to Zane Specter Litt.
Though Robert's name comes first, it doesn't necessarily mean that he's the one who will be running the firm. "When you merge two law firms you've got personality mergers, but you've also got some sort of technical issues that you have to deal with, one of which would be, as we touch on in the [Season 7] finale, who's going to run the firm," series creator Aaron Korsh told Deadline last April. "The question … [of] who's going to be in charge is very much still an open question between Robert Zane and Harvey (Gabriel Macht), and that will be somewhere resolved after the first episode but it will not be put to bed probably until the end of the tenth episode."
The new promo also reveals that it's Robert who brings Samantha Wheeler (Katherine Heigl) into the firm.
"You make yourself at home," Robert tells the new character.
"I don't mind if I do," Samantha replies.
In an interview with Entertainment Weekly last month, Heigl said that her fierce and enigmatic character won't see eye-to-eye with the veteran players at the show's central law firm. "She's kind of having fun messing with everybody," said Heigl of Samantha, before adding that she and her new colleagues are "not having as much fun — yet."
Heigl noted that Samantha's relationship with Harvey is a little bit hostile at first. The series newcomer also added that Samantha has an uneasy dynamic with Donna, who has always prided herself on her ability to read people.
"The fact that Donna can't quite put her finger on Samantha is really fun to play," Heigl said. "Our first scene together was just like that — she's trying to figure out Samantha, and Samantha's not really giving much of anything away."
"Suits" Season 8 premieres on Wednesday, July 18 at 9 p.m. EDT on USA Network.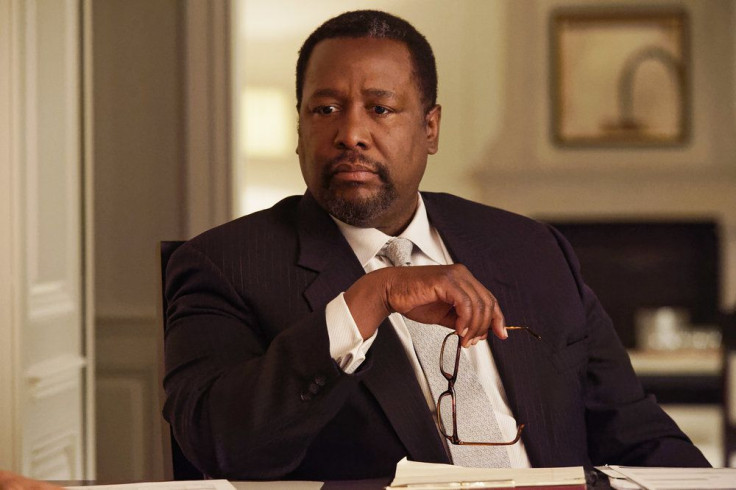 © Copyright IBTimes 2023. All rights reserved.