'Suits' Season 7 Spoilers: Dulé Hill Tweets Excitement About Joining The USA Network Series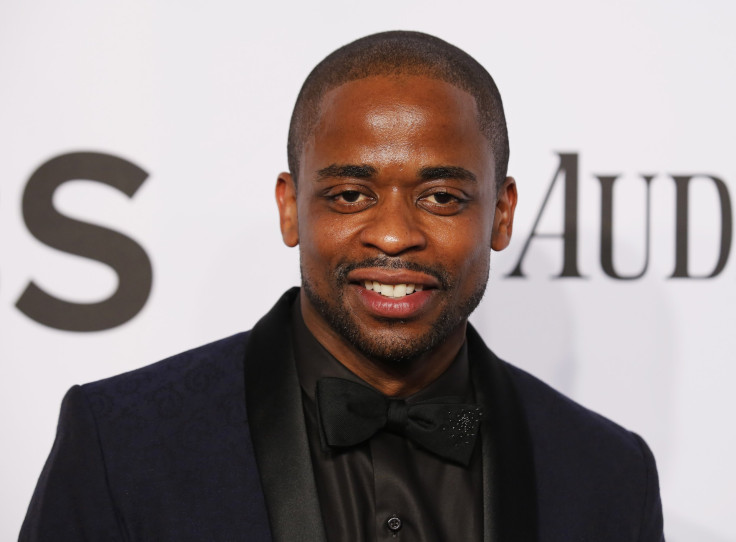 Dulé Hill is thrilled to join the cast of "Suits."
A day after The Hollywood Reporter broke the news of his casting in Season 7 of the USA Network series, Hill took to Twitter to express his excitement about appearing in the upcoming installment of the legal drama. Read his tweet below:
According to The Hollywood Reporter, Hill will portray the season-long role of Alex Williams, Harvey's (Gabriel Macht) longtime friend, who is currently a senior partner at Pearson Specter Litt's rival law firm, Bratton Gould.
READ: Gabriel Macht on what he'd like to see in 100th episode of "Suits"
Hill's "Suits" casting brings him back to USA Network, which was the home of his previous TV series "Psyche" for eight seasons. Hill's other acting credits include NBC's "The West Wing, CBS' "Doubt" and the upcoming Season 3 of HBO's "Ballers." The 41-year-old Emmy-nominated actor can also be seen next in J.D. Dillard's drama film "Sleight," which opens on theaters on Friday.
"Suits" Season 7 will premiere on Wednesday, July 12 at 9 p.m. EDT. Plot details about the season premiere are being kept under wraps, but series creator Aaron Korsh recently revealed that the first episode of the season will see the ramifications of Louis' (Rick Hoffman) recent heartbreak from Tara (Carly Pope).
"What happened to Louis' [romantic life] is going to affect his reaction to things in the beginning part of [next] season, certainly the first episode," Korsh told TVLine in March. "The notion of Harvey (Gabriel Macht) becoming managing partner is not something that Louis would go to the mattresses over, to use the 'Godfather expression.' The question is: When Harvey makes specific decisions from the position of managing partner that Louis disagrees with, how's that going to go?"
In addition to examining Louis' reaction to his split with Tara, Season 7 will also start exploring Mike's (Patrick J. Adams) journey as a full-fledged lawyer, an experience that he will soon share with his fiancée Rachel (Meghan Markle).
Season 7 will also find Mike working side-by-side with Harvey (Gabriel Macht) just like the old times. At the end of the Season 6 finale, Mike agreed to return to Pearson Specter Litt with the condition that he will be allowed to continue working on cases with Nathan's (Peter Cambor) legal clinic. While that deal seems to be a win-win situation for both Mike and Harvey, Korsh told Deadline that the said agreement will potentially cause some conflict between the dynamic duo.
As for what's in store for Donna (Sarah Rafferty) in Season 7, Korsh teased to Entertainment Weekly that the role of Harvey's secretary "is going to change … and that's a result of [The Donna] storyline" introduced last season.
© Copyright IBTimes 2023. All rights reserved.