'Summer Time Rendering' Episode 16 Live Stream Details: How To Watch Online, Spoilers
KEY POINTS
Shinpei and his team interrogate Mio's shadow
"Summer Time Rendering" Episode 16 is set to air Thursday
The episode will stream on Disney Plus
Shinpei and his friends survive the all-out attack of the shadows led by Shide.
The official synopsis of "Summer Time Rendering" Episode 16, titled "Original," reveals that Mio proposes to make her own shadow their ally.
To execute Mio's idea, they use Ushio's power to draw Mio's shadow. The party head toward the clinic using Mio's shadow and other clues.
However, the place is empty and everything is gone.
In the upcoming episode, after Shinpei and his comrades counterattack, Haine and Shide are forced to move back.
Later, Shinpei asks Mio's shadow who gave birth to her. She states that Mother Shadow Haine scanned the real Mio and she was born in the cave.
He further asks if Haine in Shiori's form is her mother, and Mio confirms the same.
He also asks her if she was the one who cut the brakes of Mio's cycles. The real Mio appears and confronts the shadow. She asks if she was trying to kill her.
Later, during the questioning, they asked the shadow about how they function and copy others.
Mio's shadow goes on to reveal that there are two types of copying.
"Upon hearing of Ushio's death, Shinpei returns to his hometown of Wakayama City on Hitogashima and reunites with his childhood friend's family. The funeral goes smoothly, but under the surface, something strange is brewing on the island. What mysteries await him on this secluded summer island?" reads the official synopsis of "Summer Time Rendering," according to Manga Plus.
The cast of the anime includes Anna Nagase as Ushio Kofune, Natsuki Hanae as Shinpei Ajiro, Maki Kawase as Tokiko Hishigata, Saho Shirasu as Mio Kofune, Tesshō Genda as Alain Kofune, Yōji Ueda as Tetsu Totsumura, Yōko Hikasa as Hizuru Minakata, Akio Ohtsuka as Seido Hishigata, Jin Urayama as Ginjiro Nezu, Katsuyuki Konishi as Masahito Karikiri, Misaki Kuno as Haine (Mother), Yoku Sanpei as Ryunosuke, Rie Kugimiya as Shiori Kobayakawa and Kensho Ono as Sou Hishigata.
"Summer Time Rendering" Episode 16 is scheduled to air Thursday. Fans in the U.S. can watch the episode online on Disney Plus. The episode will live stream in Japanese with English subtitles.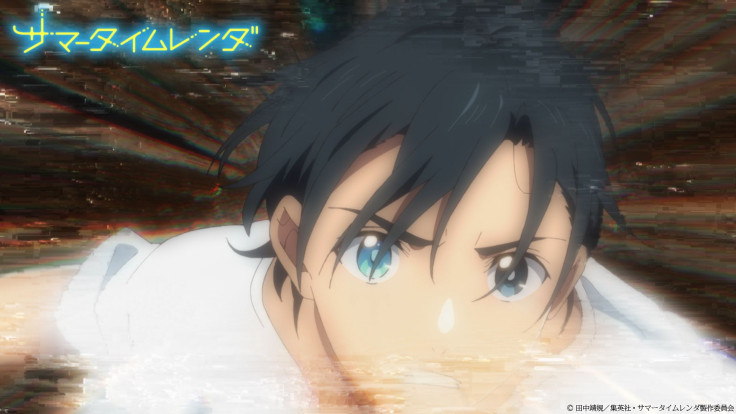 © Copyright IBTimes 2023. All rights reserved.