'Summer Time Rendering' Episode 18 Live Stream Details: How To Watch Online, Spoilers
KEY POINTS
Shinpei knows Shide's true identity
"Summer Time Rendering" Episode 18 is releasing Thursday
The episode will stream on Disney Plus
Shinpei and Ushio arrive at Hiruko Shrine in order to stop the festival in "Summer Time Rendering" Episode 18. The new episode is titled "In Person."
The anime's official website has released the spoiler stills and synopsis of Episode 18. Shinpei meets the head priest Masahito. He shows Masahito a photo from 70 years ago and tells him he was the one who witnessed everything.
In "Summer Time Rendering" Episode 18, Shinpei insists that Masahito is the first director of the clinic Shidehiko Hishigata.
The truth is revealed as Shinpei confronts the real Shide. Eventually, Shinpei learns he is also his deceased parents' enemy.
The spoilers of the upcoming episode suggest that he will attempt to fight and defeat Shide. However, he hesitates to kill Shidehiko, who is a human instead of a shadow.
He knows Shide has taken Masahito's form and feels uncomfortable before pulling the trigger.
Can Shinpei stop Shide and the festival?
"Upon hearing of Ushio's death, Shinpei returns to his hometown of Wakayama City on Hitogashima and reunites with his childhood friend's family. The funeral goes smoothly, but under the surface, something strange is brewing on the island. What mysteries await him on this secluded summer island?" the official synopsis of "Summer Time Rendering" manga read, according to Manga Plus.
The cast of the anime includes Anna Nagase as Ushio Kofune, Natsuki Hanae as Shinpei Ajiro, Maki Kawase as Tokiko Hishigata, Saho Shirasu as Mio Kofune, Tesshō Genda as Alain Kofune, Yōji Ueda as Tetsu Totsumura, Yōko Hikasa as Hizuru Minakata, Akio Ohtsuka as Seido Hishigata, Jin Urayama as Ginjiro Nezu, Katsuyuki Konishi as Masahito Karikiri, Misaki Kuno as Haine (Mother), Yoku Sanpei as Ryunosuke, Rie Kugimiya as Shiori Kobayakawa and Kensho Ono as Sou Hishigata.
The opening theme song of "Summer Time Rendering," titled "Natsuyume Noisy," is performed by Asaka. The closing theme song, "Shitsuren Song Takusan Kiite Naite Bakari no Watashi wa Mou," is by Riria.
"Summer Time Rendering" Episode 18 is scheduled to air Thursday. The anime is streaming on Disney Plus in Japanese with English subtitles."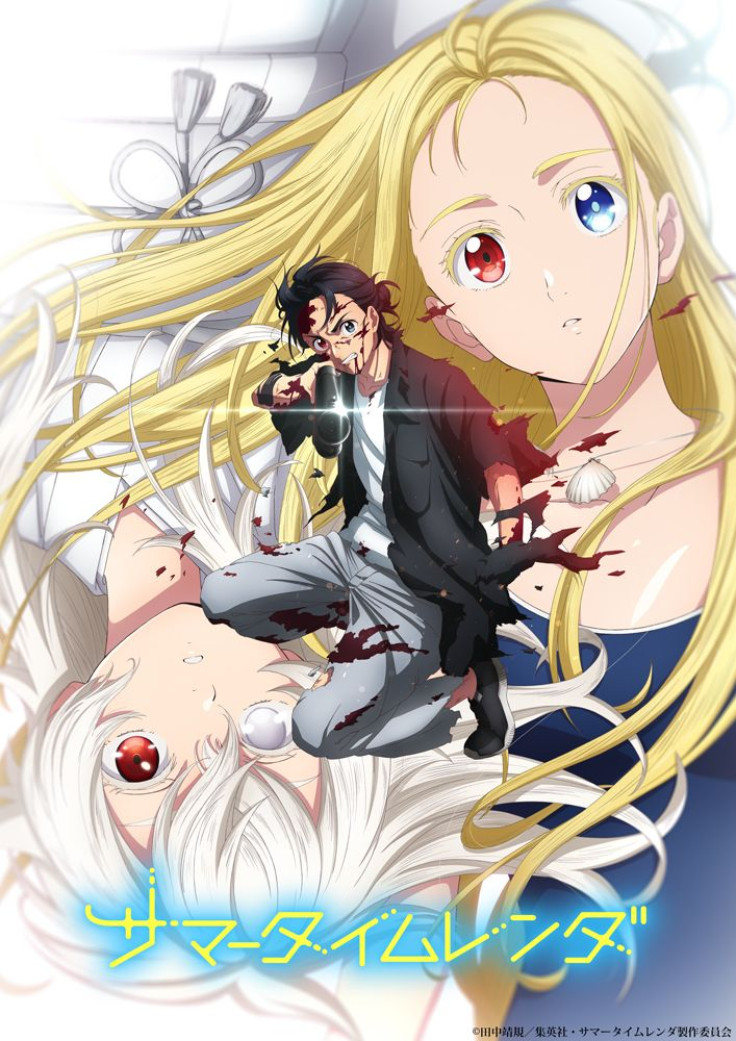 © Copyright IBTimes 2022. All rights reserved.
FOLLOW MORE IBT NEWS ON THE BELOW CHANNELS