Super Bowl Ads 2015: Which Movie Trailers Will Play During Sunday's Big Game? [VIDEOS]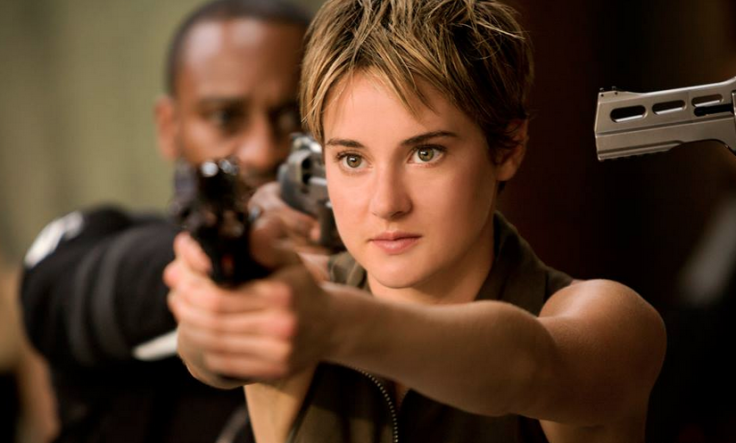 On Super Bowl Sunday, the commercials are sometimes a bigger deal than the game itself. With the money and time invested, some of the biggest ads cans feel like mini-movies. However, some studios will actually be airing trailers for their upcoming movies during Sunday's big game, including some of Hollywood's most anticipated blockbusters.
Here are the movies that will have ads during the Super Bowl:
"Tomorrowland"
Disney's sci-fi adventure film, which stars George Clooney, will air a 30-second ad during the game. The film is about a boy and an inventor who discover a secret world in their memories. It is set for release on May 22.
"Jurassic World"
The much-anticipated "Jurassic Park" sequel, starring Chris Pratt, will air a spot Sunday ahead of the film's Jun. 12 release.
"Ted 2"
Everyone's favorite Super Bowl ads are the funny ones, which should bode well for "Ted 2." A new ad -- featuring Super Bowl QB Tom Brady -- for the follow-up to Seth MacFarlane's 2012 comedy will be airing a promo for the film ahead of it's Jun. 26 release.
"Minions"
The "Despicable Me" sequel will promote its summer release with ads during the game.
"Seventh Son"
The magical adventure film, starring Ben Barnes and Julianne Moore, will be looking for a boost before its Feb. 6 release with spots airing during the Super Bowl.
"Terminator: Genisys"
The star-studded "Terminator" reboot will hope to steal the show Sunday with an ad during the second quarter of the game promoting the film's Jul. 1 release. The film stars Emilia Clarke, Jason Clarke, Arnold Schwarzenegger and J.K. Simmons.
"The SpongeBob Movie: Sponge Out Of Water"
Right before Idina Menzel sings the national anthem during pre-game, an ad will air for the feature film debut of the famous underwater cartoon character. The "SpongeBob" movie opens Feb. 6.
"Divergent Series: Insurgent"
A new promo for the follow-up to the Shailene Woodley-led "Divergent" franchise – which premieres on Mar. 20 – will air during the pre-game show.
"Kingsman: The Secret Service"
The upcoming Colin Firth, Michael Caine, spy adventure movie will air a promo during pre-game as well. The film is set to premiere on Feb. 13.
Which movies are you most excited to see? Tweet your thoughts to @Ja9GarofaloTV.
© Copyright IBTimes 2023. All rights reserved.