Superfans Dress Up for Harry Potter and the Deathly Hallows Part 2 (PHOTOS)
Harry Potter has reached the end of the road and his fans have come out to celebrate.
The final movie of the series, Harry Potter and the Deathly Hallows Part 2, comes out in theaters worldwide this week ending a run of popularity that began in 2000 when the first movie was released. The movie has been widely praised by critics and is expected to top the box office. Each of the Potter movies has earned more than $200 million at the box office.
The cast of Harry Potter led by Daniel Radcliffe came into the series as virtual unknowns. Since then, Radcliffe and co-stars Emma Watson and Rupert Grint, have grown up and become international celebrities.
The movies derive from the popular series of books from author J.K. Rowling. The British born author has promised more Harry Potter projects in the future through a website called Pottermore.
Fans of Harry Potter came out in droves to celebrate the movie's opening. Already various media reports say the movie could break The Dark Knight's opening weekend record of $158.4 million. Many Potter fans dressed up for the occasion. Here are a few pictures.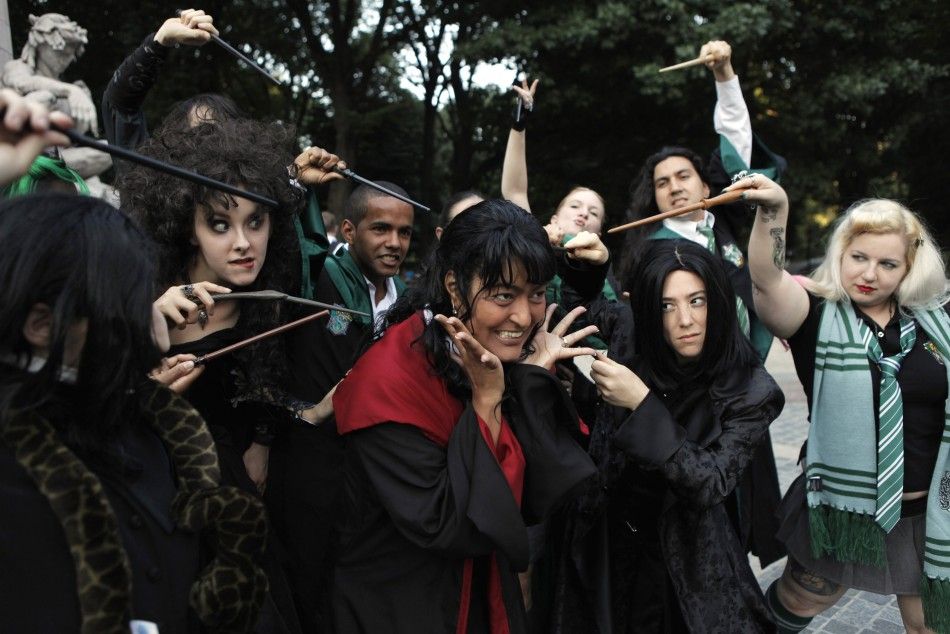 © Copyright IBTimes 2023. All rights reserved.