Superman painted Soviet monument washed clean
Russia was not amused when an unidentified artist (or artists), dubbed the Banksy of Bulgaria, painted Sofia, Bulgaria's, 1950s communist war monument to look like U.S. comic book heroes and pop culture icons.
The cast-iron figures had been painted to look like Superman (holding a gun), Santa Claus, 'Batman's' the Joker, and Ronald McDonald. Below the newly colorful statue, the artist tagged Moving with the times, written in Bulgarian in black spray paint. The artwork was on display for all eyes to see last week, much to the horror of many members of the Russian government. As of yesterday, the spray paint has been washed away, revealing the statues true nature.
The Russian foreign ministry publically condemned the street art and urged Sofia to take action against the hooligans behind the vandalism.
The large monument was constructed after socialist-led Russia invaded Bulgaria. The monument depicts the Russian Red Army liberating the people, and was built to commemorate the 10th anniversary of the liberation, which took place in 1944.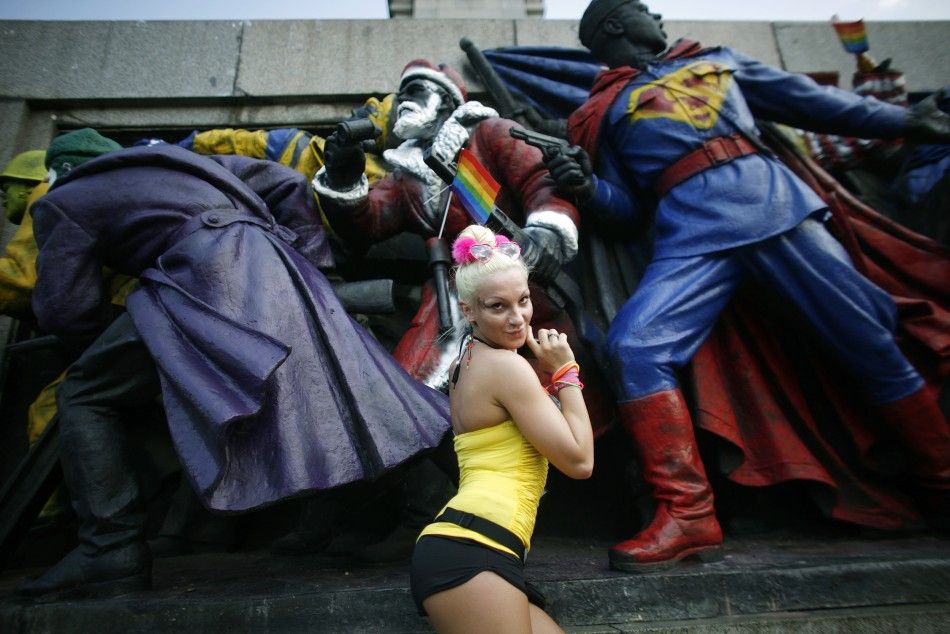 © Copyright IBTimes 2022. All rights reserved.
FOLLOW MORE IBT NEWS ON THE BELOW CHANNELS