'Supernatural' Season 11 Spoilers: Midseason Premiere Photos Released; Will Dean Save Sam From Lucifer?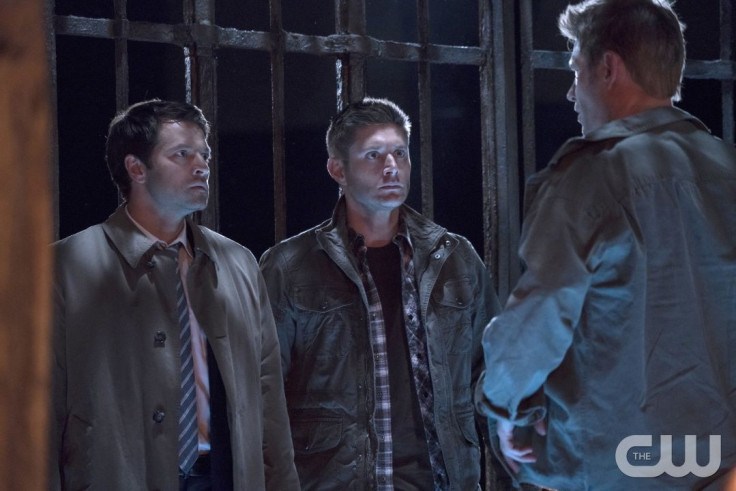 Sam (Jared Padalecki) spent a majority of Season 10 trying to save Dean (Jensen Ackles) from the Mark of Cain. And now, it looks like the Winchester brothers will end up swapping roles when "Supernatural" returns with its anticipated Season 11 winter premiere.
When fans last saw the ghost-hunting twosome, the brothers were each separately facing their own demons … literally. Dean was standing his ground against Amara (Emily Swallow) — despite the unexplainable emotional pull he had toward The Darkness — while Sam had come face-to-face with the ever-so-villainous character Lucifer (Mark Pellegrino).
The moment The Darkness was unleashed, Dean's younger brother started receiving visions of The Cage — a prison designed to keep the devil captive. Sam believed it was God who was sending him those apparitions, thinking Lucifer might be the answer to defeating the soul sucking entity. However, when Sam finally made his way down to The Cage he learned the startling truth that it was actually the devil himself sending him those visions.
According to Lucifer, the release of The Darkness, who was revealed to by God's sister in the winter finale, weakened the cage created by the Almighty Father. This allowed Lucifer to manipulate Sam, luring him right down to hell.
And if we've learned anything about Sam and Dean over the course of eleven seasons it's that their main, unofficial motto is: No Winchester gets left behind.
Photos from episode 10, titled "The Devil in the Details," reveal Dean and Castiel (Misha Collins) will both pay Satan a little visit — one that ends up putting Sam's big brother in a seriously uncomfortable position.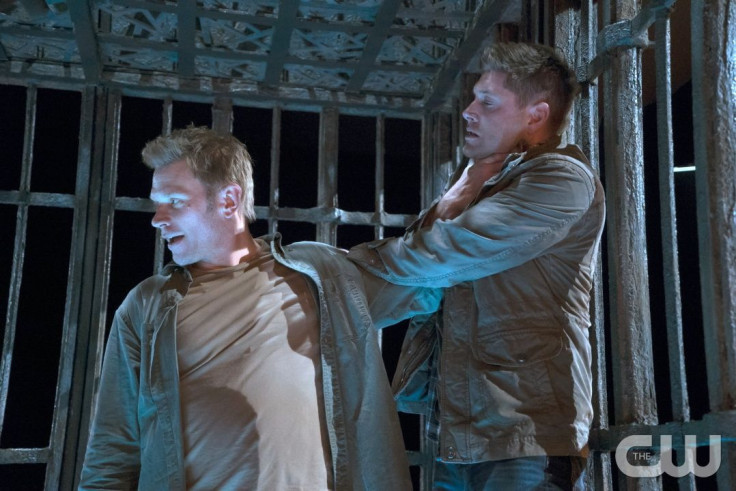 According to the synopsis for the midseason winter premiere, Lucifer will offer a Sam a way out of The Cage. But, of course, it will come with at a "steep price." So what exactly does Lucifer have up his sleeve? Well, we have a feeling it has something to do with The Darkness. Could the exchange involve trading Sam's freedom for Dean's captivity? After all, it's Dean who seems to have Amara's eye and perhaps Lucifer knows that The Darkness will come running when she learns her soul mate is trapped behind bars.
"Supernatural" will air its Season 11 winter premiere Wednesday, Jan. 20, at 9 p.m. EST on the CW.
© Copyright IBTimes 2023. All rights reserved.