'Supernatural' Season 12 Spoilers: The Winchesters Investigate A Goat Dude In Episode 18 'The Memory Remains'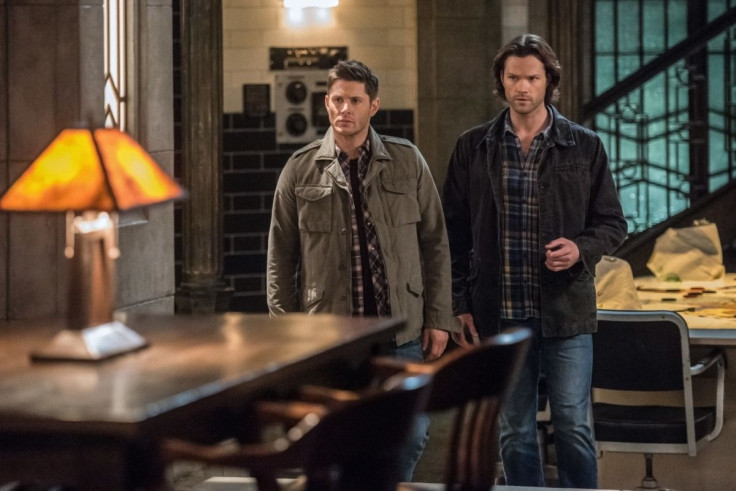 This Thursday's episode of "Supernatural" had a shocking twist. Just when Mick (Adam Fergus) was beginning to stand up for what is right rather than blindly follow orders from the British Men of Letters (BMOL), Mr. Ketch (David Haydn-Jones) suddenly killed him.
Equally shocking was the fact that Dean (Jensen Ackles) and Sam's (Jared Padalecki) mother Mary (Samantha Smith) slept with Ketch. Yup, she bedded the cold killer.
Season 12, episode 17 also revealed that Kelly (Courtney Ford), the woman carrying Lucifer's (Mark Pellegrino) baby, won't survive childbirth. Dagon (Ali Ahn), the Prince of Hell, chained her up in a hotel room.
What will happen next week on "Supernatural"?
READ: Jared Padalecki and Jensen Ackles' daughters are already besties.
Although we're still mourning Mick's unexpected demise, the Winchesters will be back to hunting monsters. The case of the week involves the hunters finding a missing person in a small town. The synopsis on TVGuide states that the lead witness of the case, a boy, tells the handsome supernatural-fighting duo that the attacker was a man with the head of a goat.
Of course, both Dean and Sam are skeptical of what he saw. Did a half-man-half-goat creature really abduct someone?
However, the boys start to believe the boy when he goes missing and they realize that the town may be hiding a dark secret.
The promo of the upcoming episode, titled "The Memory Remains," shows Dean and Sam learning that a man residing in the town believes he has a God in his basement. In fact, this man thinks that the people who went missing are actually God sacrifices. Yikes.
"You have a God living in your basement?" Dean skeptically asks this man. So obviously the hunters proceed to investigate this man's basement. "Hello, goat dude?" Sam ventures before switching on a flashlight and entering the basement.
Neither the promo nor the synopsis provide any clues about the BMOL or their next move. We know that Mr. Ketch is on a mission to kill every American hunter. Will he execute Mary's sons?
"Supernatural" airs Thursdays at 8 p.m. EDT on The CW.
© Copyright IBTimes 2023. All rights reserved.