'Supernatural' Season 15 Update: Jensen Ackles, Jared Padalecki Tease Episode 14
KEY POINTS
The holiday-themed "Supernatural" Season 15, episode 14 will feature Sam and Dean taking a well-deserved break
Promo photos showed Sam and Dean carving pumpkins and enjoying a Thanksgiving dinner
"Last Holiday" will air on The CW on Thursday, Oct. 8
"Supernatural" will return to television this week with Season 15, episode 14. "Last Holiday" will see Sam (Jared Padalecki) and Dean (Jensen Ackles) taking a well-deserved break before they set out to fight God.
"Last Holiday" is the first of the seven final episodes of "Supernatural's" last season. The upcoming episode is holiday-themed and will feature the Winchester brothers enjoying all the holidays and birthdays they missed while chasing down supernatural beings over the years.
"It's like the last breath you take before you're about to take your final sprint or something," Padalecki told Variety of "Supernatural" Season 15, episode 14.
"Strangely, it's a serendipitous welcome back to the final seven episodes because it's sort of a chance to go, 'All right, everybody take a deep breath, let's laugh a little bit, let's see the boys allow someone to give them some breaks,'" he continued.
Official photos shared by The CW showed Sam and Dean carving pumpkins and enjoying a Thanksgiving dinner, with the older Winchester brother even rocking purple pajamas in one snap.
"I think it's probably one of those rare moments in the course of the show where we get to see the boys kick their shoes off, put their feet up and pat each other on the back and say, 'Job well done,'" Ackles explained. "But in true 'Supernatural' fashion, it doesn't last for long and we've got to get back to work."
"Supernatural" Season 15 wrapped filming on Sept. 10, and Ackles and Padalecki both took to Instagram to bid the show farewell. The actors expressed their gratitude to the people they've worked with and the fans who supported them for 15 seasons.
While not much is known about the finale, fans can expect a number of characters to return as Sam and Dean get ready to bid goodbye. Their half-brother Adam (Jake Abel), along with Charlie (Felicia Day) and Amara (Emily Swallow), will be featured in the upcoming episodes.
Ackles earlier teased that the ending is going to satisfy longtime viewers of the fantasy show.
Production of the show was postponed back in March due to the coronavirus pandemic. "Supernatural" Season 15, episode 13 was the last one to air on March 23.
"Supernatural" Season 15, episode 14 will air on The CW on Thursday, Oct. 8 at 8 p.m. EDT. The series will come to an end on Nov. 19.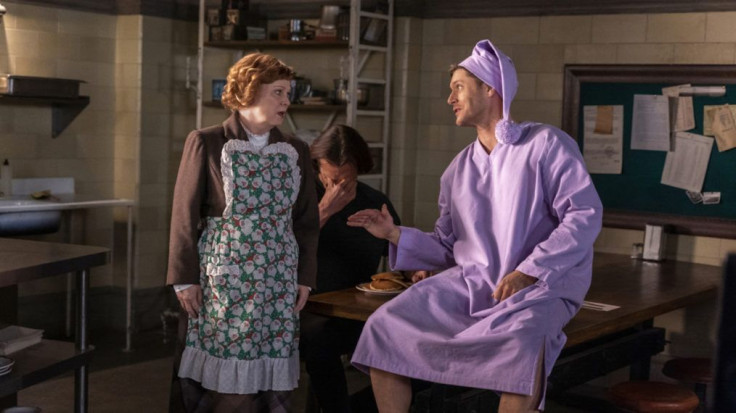 © Copyright IBTimes 2023. All rights reserved.