Surface Book 2 Release Date Could Be Soon With Cheaper Price, Rumors Suggest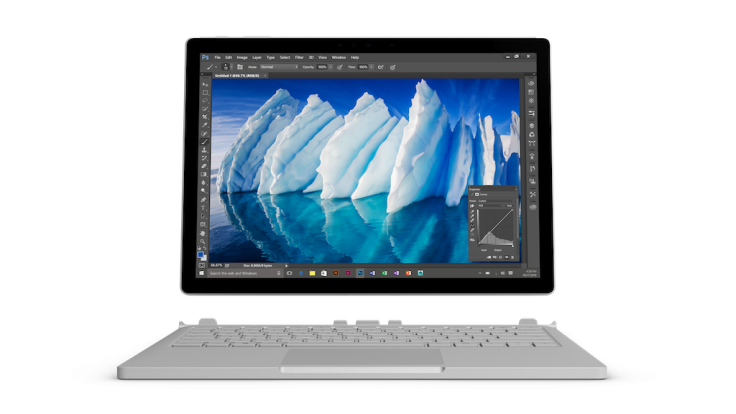 Surface Book 2 speculation has been kicked into overdrive thanks to a new report from Digitimes. The outlet's supply chain sources reportedly have the scoop on the product's price, design and potential reveal window.
In few words, here's what's been said about Microsoft's next laptop. The 13.5-inch display from the previous Surface Book will carry over with some interesting differences. In order to reduce retail price, the display will be grounded to a traditional magnesium-aluminum-alloy clamshell chassis without the hinge that characterized the first version. The entry-level model will cost around $1,000 as opposed to the $1,500 MSRP of today and is scheduled for reveal in March or April.
Read: Surface Pro 4 & Surface Book Prices Dropped By $200 Until March 25
The report claims the original Surface Book suffered in the sales department because it was too expensive and too easily compared to cheaper tablets. The noted adjustments in the Surface Book 2 eliminate both issues.
Should these rumors be true, it will be interesting to see how Microsoft intends to differentiate its product from Apple's vastly more popular MacBook Pro. Given the recent price hike for the Pro's latest revision, will the Surface Book 2 be positioned as a more affordable alternative? If the above cost is accurate, $1,000 is $300 less than the competitor's entry level SKU. Beyond that, the only major difference between the two laptops would be the operating system they ship with.
That being said, it's worth reminding our readers that Digitimes rumors have a spotty track record for success. While the site has gained a reputation for getting some things right, its sources have been proven false just as frequently. This news does line up with assumptions being made about the Surface Pro 5, though, and both products would likely debut together if they exist.
What do you think about these Surface Book 2 rumors? Would you buy Microsoft's laptop with a lower price and no hinge? Tell us in the comments section!
© Copyright IBTimes 2023. All rights reserved.