'Survivor' 2014 Cast: Ex-MLB Pitcher John Rocker To Appear On Show After Racist Comments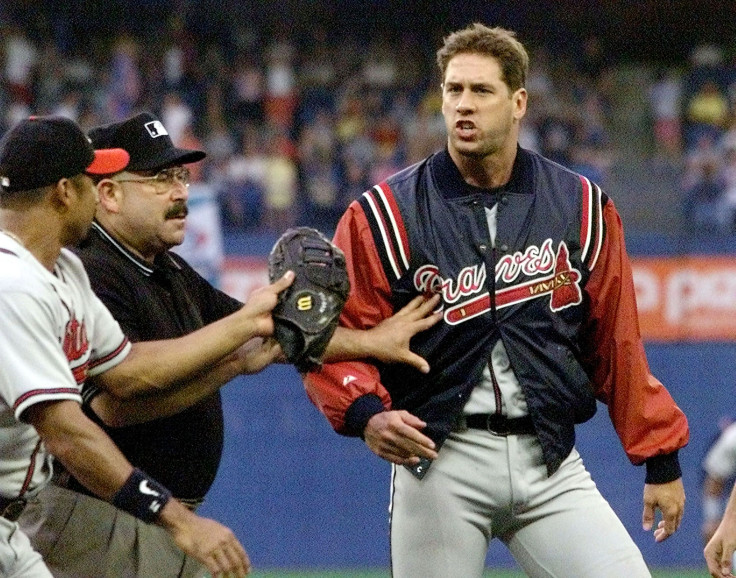 Polarizing ex-MLB pitcher John Rocker may be retired, but he isn't out of the limelight just yet. The 39-year-old has signed on as a contestant for the new season of the hit CBS reality series "Survivor." Rocker and his girlfriend, model and business owner Julie McGee, will appear on "Survivor: San Juan del Sur – Blood vs. Water," the network revealed on Wednesday. The series returns for its 29th season on Sept. 24.
Despite experiencing moderate success as a relief pitcher for several MLB franchises, Rocker is best known for his infamous interview with Sports Illustrated in 1999. Rocker, then a member of the Atlanta Braves, generated outrage after making a series of racist, hateful remarks. The diatribe targeted everyone from residents of New York City to foreigners. Asked if he would ever consider playing in New York, Rocker said that he would "retire first."
"It's the most hectic, nerve-racking city. Imagine having to take the 7 train to the ballpark looking like you're [riding through] Beirut next to some kid with purple hair next to some queer with AIDS right next to some dude who just got out of jail for the fourth time right next to some 20-year-old mom with four kids," Rocker said. "The biggest thing I don't like about New York are the foreigners. You can walk an entire block in Times Square and not hear anybody speaking English. Asians and Koreans and Vietnamese and Indians and Russians and Spanish people and everything up there. How the hell did they get in this country?"
Still, Rocker isn't worried about whether his fellow "Survivor" contestants will hold the Sports Illustrated interview against him. "Not really. I see these folks that I'm getting ready to play this game with as very similar to the 13 years of professional baseball that I played, and the teammates that I played with. Some of my biggest supporters after that SI debacle were my current and past teammates," he told Entertainment Weekly.
Rocker was effective early in his career, notching 38 saves for the Braves in 1999. However, issues with control – both in terms of his pitching and his anger – took their toll on the lefthander's career. He last pitched for the Tampa Bay Rays in 2003, making just two appearances after struggling during stints with the Cleveland Indians and the Texas Rangers.
Given his quick temper and propensity for vulgarity, Rocker is often compared to Kenny Powers, the fictional star of the hit HBO series "Eastbound And Down." In 2009, actor Danny McBridge, who portrayed Powers, told NPR that Rocker's antics served as inspiration for the character.
© Copyright IBTimes 2023. All rights reserved.