Suspect In Denver Shooting Rampage 'Published Books Mentioning Attacks And Victims' Names'
KEY POINTS
McLeod reportedly self-published books under the pseudonym Roman McClay
One McClay novel mentioned the real-life victim's name, her tattoo shop, and a character named Lyndon
A total of five people were killed in the rampage and two were injured
The suspect in the killing of five people in a shooting rampage in different parts of Denver is believed to have written and published violence-packed books online that provided a preview of the attacks that took place in less than an hour earlier this week.
Denver police spokesman Dough Schepman said Wednesday that Lyndon James McLeod, 47, wrote and self-published books that described events similar to Monday's attacks and also named the victims, Associated Press reported.
One novel written under a pen name, Roman McClay, tells the story of a character named Lyndon who goes to a poker party hosted by a character, Michael Swinyard. The book states that Lyndon fatally shoots everyone at the party and robs the people. On Monday, police said 67-year-old Michael Swinyard was fatally shot at a Denver home.
Another novel by McClay mentioned Alicia Cardenas and a tattoo shop called Sol Tribe, as well as a character named Lyndon. During Monday's shooting, 44-year-old Alicia Cardenas, a tattoo artist, was among McLeod's first victims. Cardenas was shot and killed at her tattoo shop. Another woman, identified as 35-year-old Alyssa Gunn, was also killed at the shop. James Maldonado, Gunn's husband, was wounded in the tattoo shop shooting but is expected to survive.
Cardenas' father, Alfredo, said his daughter was the owner of Sol Tribe & Tattoo Piercing Shop.
Matt Clark, the Commander of the Denver Police Department's Major Crimes Division, said McLeod had connections with the people he targeted and shot Monday except for 28-year-old Sarah Steck, the hotel clerk who died of her injuries Tuesday.
Denver police chief Paul M. Pazen also told the media that McLeod had was already investigated in mid-2020 and earlier this year for unknown reasons but no charges were filed, The New York Times reported.
Following the three shootings, McLeod allegedly shot and killed Danny Scofield before escaping to a Hyatt hotel and shooting Steck, The New York Post reported. McLeod exchanged fire with law enforcement and wounded a Lakewood police officer identified as Ashley Ferris, who is expected to make a full recovery.
Police said Ferris ordered McLeod to drop his weapon but the suspect refused and shot the officer in the stomach, The Colorado Sun reported. On the ground from her gunshot wound, Ferris reportedly fired back at McLeod, who died on the scene after the gunfire exchange.
A GoFundMe page set up by Thea Jaworski for the Maldonado family describes Gunn as "an incredible friend and teacher." The page also said Gunn's husband, nicknamed Jimmy, "is fighting for his life in the ICU." Devan Romero has also set up a GoFundMe page for Steck's family, describing the hotel clerk as someone who was "loved and touched so many peoples lives."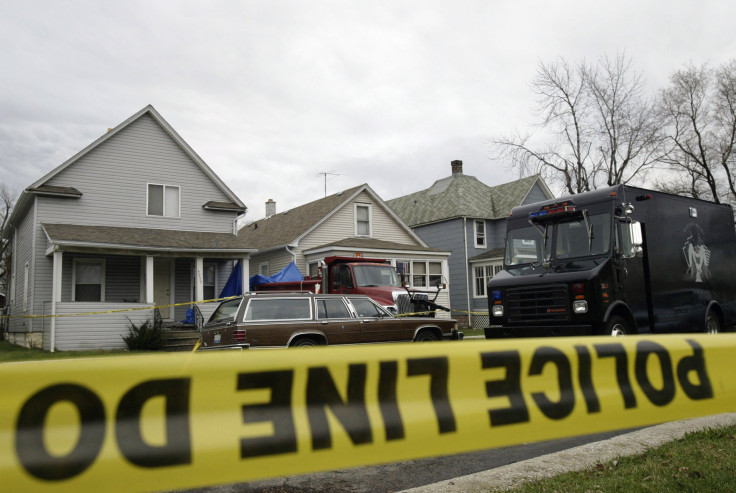 © Copyright IBTimes 2023. All rights reserved.
FOLLOW MORE IBT NEWS ON THE BELOW CHANNELS