Sustainable Development: More International Travelers Want To Vacation Responsibly -- But Figuring Out What's Truly Sustainable Isn't Easy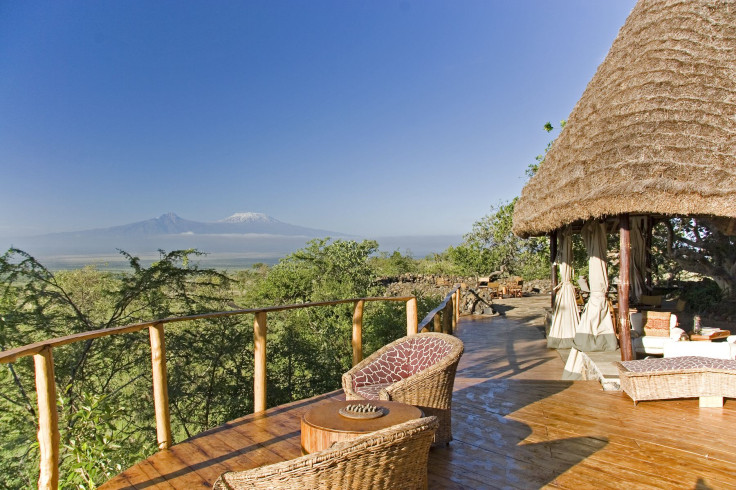 Dani Heinrich, a full-time world traveler and travel blogger, knows that traipsing all over the world by plane isn't exactly carbon neutral -- but she tries to travel as sustainably as she can. "I do leave a footprint, no matter how hard I try to be responsible," said Heinrich. But that doesn't mean she doesn't think deeply about the choices she makes when she embarks on another excursion.
"I seek out hotels that are known to act responsibly," she said. "When I went to Thailand a few months ago, I skipped past every single hotel that was working with an elephant camp -- for example -- no matter how nice or convenient they were." Such camps, explains Heinrich, exploit the majestic creatures and she doesn't want any of her money supporting the practice.
Heinrich isn't alone in wanting to to be a responsible traveler. According to a new survey by Booking.com, there is a growing interest in sustainable or responsible travel -- a concept based on the notion that tourism should aim to preserve the environment of a travel destination. But it's not just about hugging trees.
"Sustainable travel is more than just 'going green' -- it's also about helping to support and retain local cultures, economies and environments while traveling," said Todd Dunlap, a managing director at Booking.com.
More than half of 32,000 travelers in 16 countries around the world surveyed by Booking.com said that they were likely to choose destinations based on their social and environmental impact. That's a significant interest in a concept that has generally been considered "niche" in the travel market. The World Tourism Organization identified eco-tourism as the fastest-growing market in the tourism industry.
"It's a growing trend," said Anne Banas, editor of SmarterTravel.com. "More and more people are interested in eco-conscious and sustainable travel."
As a result, says Banas, major players in the travel industry -- from hotels to tour operators -- are taking notice. Hotels and resorts are incorporating (and touting) sustainable practices, while there is an explosion of companies now offering everything from eco-tours to farm stays to "voluntourism," which incorporates social work into leisure travel.
Starwood Hotels and Resorts launched a "green hotel brand" called Element in 2008, with properties in North America, Asia and Europe. It currently operates or is building 15 hotels and is expected to add 19 more properties by 2016. The hotels are all built with energy efficient technology like heat-reflecting roofs and giant windows to allow for natural light. The properties offer other eco-friendly features like the ability to charge electronic devices by pedaling special bikes in the fitness center or offering priority parking for hybrid cars. And all Element hotels are pursuing the U.S. Green Building Council's Leadership in Energy and Environmental Design (LEED) certification.
"Hotels are being much more visible about what they're doing," said Jean Pickard, a travel consultant with SmartFlyer. "And it's beyond just the card you put on your bed saying you don't want your linens washed."
Pickard said even posh hotels are making little changes -- like the Pullman in Paris, which installed a garden to grow the greens and vegetables it serves its guests.
Of course, it's not just hotels that promise a sustainable experience: There's a dizzying number of sustainable trips travelers can book through companies like Intrepid Travel and others. Interested in a sustainable safari? Choose from numerous wilderness lodges devoted to being environmentally responsible, like Campi Ya Kanzi in Kenya, which is powered entirely by the sun and employs only local workers. Want to see the Galapagos as Darwin did? Take an expedition cruise with a company like Lindblad Expeditions, which focuses on conservation and protecting the places they visit.
There are plenty of smaller, local players getting into the game as well. Jim O'Donnell, a travel writer and photographer who has visited 40 countries around the world, says that such groups are also worth seeking out.
O'Donnell lives in Taos, New Mexico, where he helped develop the Four Corners Region Geotourism MapGuide, a project that is devoted to connecting visitors with local guides and to sustaining the geographical character of the region.
"With geotourism, you educate and inform the visitors about what is there, what is a real experience and what's not," said O'Donnell. "We want for people who visit to experience what we have and to contribute their spending to the local economy. The project directs them to the tours and people and landscapes that are part of our cultural identity and local economy."
But finding such legitimate organizations can be difficult. Many experts caution against "greenwashing," the favored term for instances when tour operators or hotels make inaccurate claims about their commitment to sustainability. Travel blogger Heinrich has experienced it firsthand. "I've stayed at hotels that claim they only change sheets and towels if you request them to, but I come back to the room and they're still changed."
While that might be considered a minor offense, Ethan Gelber, who runs the sustainable travel website thetravelword.com, says that greenwashing is rampant -- and can have more dangerous consequences.
"Greenwashing is using words to describe something for marketing purposes that just isn't true," he said. "You could be touting an 'eco tour' with a guide who's stomping through a forest but has no idea what they're stomping on."
And, he adds, it's difficult to ensure that the trip you're taking through a tour operator or a hotel stay will truly be a sustainable one. "That's part of the problem. There's no easy way to do it," said Gelber. "True responsible travel takes a lot of work."
If you're interested in taking a sustainable vacation, says Gelber, start by entering the destination and the words "responsible travel" or "sustainable travel" into a search engine. But that's only the beginning.
"When you find businesses offering sustainable tours or stays, click through to their sites. Find out what their policies are. Call them up and ask hard questions. 'You say you hire locally, or source food from local organic gardens. Do you have proof of that?' It's a hard process because claims are made and nobody's checking," said Gelber.
Gelber also suggests checking with organizations like Responsible Travel, a British company that focuses on connecting travelers with sustainable travel operators. The company also runs the annual World Responsible Tourism Awards, which identify organizations and people doing the best work in the field.
O'Donnell agrees. "You really have to do your research," he said. "There is no such thing as tourism without impact. We're going to be polluting, changing cultures, impacting landscapes. But we can do our best to direct our tourism to have the most positive impact."
© Copyright IBTimes 2023. All rights reserved.
FOLLOW MORE IBT NEWS ON THE BELOW CHANNELS