Swastika-Tattooed Singer Quits German Music Festival After Footage Of His Nazi Art Surfaces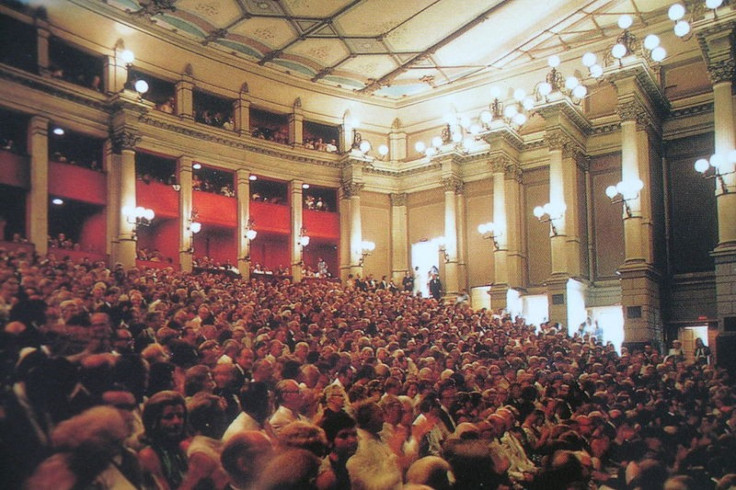 Russian baritone Evgeny Nikitin has decided not to perform at the Bayreuth festival in Germany after it was discovered that he once had a swastika tattoo.
The rising star was set to take the stage in Richard Wagner's The Flying Dutchman on Wednesday but outrage erupted after a TV station released old footage of Nikitin revealed the Nazi mark tattooed on his chest. He has since covered the tattoo but that has not allowed him to escape criticism.
After an unrelenting swarm of controversy Nikitin announced on Monday that he will not perform at the highly anticipated festival and one of the most renowned opera events in the world.
The relationship between Nazism and the Bayreuth festival can be traced back to 1872 when Wagner started the event. Wagner is associated with anti-Semitism because of some anti-Jewish themes in his writing. According to the New York Times, Hitler was a fan of Wagner's music and an ardent attendee of the Bayreuth festival. According to the BBC, the dictator also helped fund it.
In an interview with CNN, festival spokesperson Gunther Philipowski explained that the musical event is taking precautions to avoid further connections to the Holocaust war criminals.
That is a problem in Bayreuth, Philipowski said. Bayreuth has a bad history with the Nazis. It's clear that Bayreuth has to be careful about this terrible part of history and has to take a position against it.
Nikitin was in a heavy metal band when he decided to tattoo a swastika on his chest.
It was a major mistake in my life, and I wish I had never done it, He told the Associated Press. I was not aware of the extent of the confusion and hurt that these symbols would cause, particularly in Bayreuth and in the context of the festival's history.
The 38-year-old has been replaced by Korean singer Samuel Youn.
Since World War II, Germany has taken great pains to dismantle the swastika's power. German law prohibits the display of the symbol in any form. Prior to Hitler's reign, it signified harmony. Now associated with prejudice and mass genocide, it is banned throughout the country.
© Copyright IBTimes 2023. All rights reserved.
FOLLOW MORE IBT NEWS ON THE BELOW CHANNELS