Is Sweden Safe? Military Draft Enacted Amid Russian Aggression, Security Fears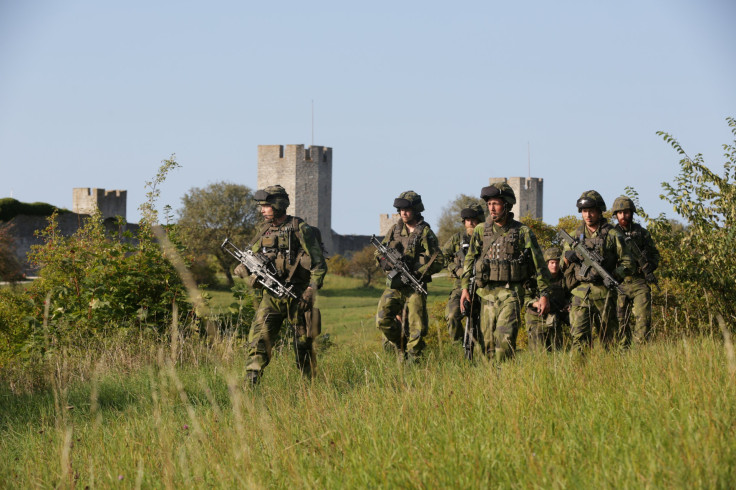 Sweden's defense minister announced Thursday the country would reintroduce mandatory military service next year as regional security fears were compounded by a shortage of soldiers.
The northern European nation has remained largely neutral throughout the last two centuries of international affairs, but Russia's 2014 annexation of the former Ukrainian territory of Crimea and substantial, parallel military escalations between Moscow and NATO have sparked serious concerns over Sweden's defense capabilities should conflict break out. The country's Defense Minister Peter Hultqvist told local media that recent developments in Europe's geopolitical climate meant Stockholm could no longer rely on volunteers to man its armed forces.
Sweden, which had male-only conscription until 2010, was set to begin recruiting 4,000 men and women out of about 13,000 candidates born in 1999 and 2000 as of the beginning of next year. The goal was to develop "full and practiced war units" capable of bolstering the existing volunteer system via the program that would cost an estimated $66 million. The number of compulsory troops would increase should the security situation continue to deteriorate in the region, according to Swedish broadcaster STV News.
"The government wants a more stable staff supply system and to boost its military capability because the security situation has changed," Hultqvist told Sweden's TT news agency Thursday. A defense ministry spokesperson added that "Russian military activity is one of the reasons," according to BBC News.
Russia annexed Crimea by a local referendum in March 2014 after claiming the Ukrainian revolution, which ousted pro-Moscow Ukrainian President Viktor Yanukovych, and reactionary forces threatened the largely Russian ethnic community in the region. Moscow then offered support to separatists in eastern Ukraine that have taken control of a number of cities and have routinely clashed with Ukrainian military forces. Russia's actions drew severe criticism from NATO and the U.S., by far the largest financial contributor to the international defense group, under former President Barack Obama. Obama urged allied nations to boost their NATO military presence along Russia's borders, prompting wide scale Baltic military drills from Moscow.
While Sweden has not joined NATO, Russia's military escalation has affected the Scandinavian nation. Stockholm reported a number of airspace violations by Russian aircraft and expressed a desire to work closer with its Nordic neighbors, Norway and Finland, in matters of defense after questioning commitments by the governments of the U.K. and the U.S., according to the Financial Times.
President Donald Trump, a political ally of Russian President Vladimir Putin, criticized NATO members for not contributing enough to the alliance and has also criticized Swedish leadership for what he suggested was a soft stance on immigration and refugees, leading to an alleged wave of crime and unrest.
© Copyright IBTimes 2023. All rights reserved.