Sweden Throws Royal Bash For King's Golden Jubilee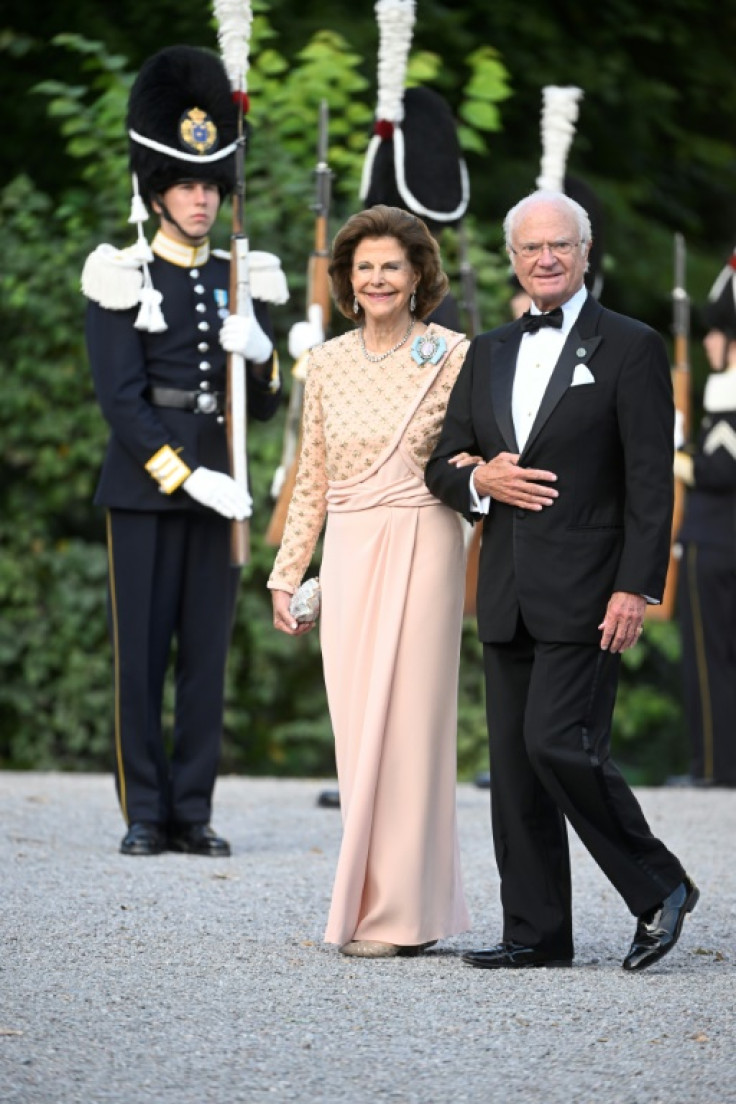 Sweden celebrates the 50th anniversary of King Carl XVI Gustaf's reign with pomp and circumstance on Friday and Saturday, with a gala banquet, street parties and a procession through central Stockholm.
The 77-year-old king was the world's youngest monarch when he came to the throne aged 27 in 1973 after the death of his grandfather Gustaf VI Adolf.
The two days of festivities will be attended by foreign dignitaries as well as hundreds of thousands of people who are expected to line the capital's streets to catch a glimpse of the king and Queen Silvia in a cortege on Saturday.
Several of the festivities will be broadcast live on television to Sweden's 10 million inhabitants.
"It's an intense week," palace spokeswoman Margareta Thorgren told AFP, adding that preparations have been underway for several years.
On Friday, a Te Deum church service will be held at the Royal Chapel attended by the royal family, other Nordic royals and heads of state, as well as Swedish political leaders, followed by a gala banquet hosted by the king at the palace.
The highlight of the celebrations will be Saturday's afternoon cortege, when the royal couple will wave to the public from a horse-drawn carriage escorted by 3,000 troops from the army, navy and air force and military bands.
The final leg of the procession will see the royal couple being rowed across the water in the royal barge to the steps below the palace in the Old Town.
That will be followed by an outdoor concert nearby featuring several popular Swedish acts.
As afternoon heads into evening, the city centre will transform into a giant public dance floor, with DJs playing everything from boogie woogie to Cuban salsa, rock'n'roll, disco and Swedish hits, and food trucks serving food and drinks.
Several hundred thousand people are expected to turn out for Saturday's festivities, police spokeswoman Rebecca Landberg told AFP, comparing the event to the massive crowds that lined the streets for Crown Princess Victoria's 2010 wedding.
"It feels really exciting," said Jenny Schannong, a 53-year-old medical secretary who plans to be in place early Saturday to get a good viewing spot for the cortege.
"It'll be cool to experience this in my lifetime... I was just a little baby when he became king, I was three years old so I don't really remember that," she said.
However, the celebrations are taking place under heightened security, after Sweden last month raised its terror alert level following a spate of Koran burnings that have angered the Muslim world.
Carl Gustaf XVI is the longest reigning monarch in Sweden's history.
Born on April 30, 1946, Carl Gustaf Folke Hubertus Bernadotte was only nine months old when his father, Prince Gustaf Adolf, died in a plane crash in Denmark.
He grew up with four older sisters and an often-absent mother -- Princess Sibylla of Sachsen-Coburg-Gotha -- before becoming king in 1973.
He is the European monarch with the second-longest reign, behind his cousin Queen Margrethe of Denmark who took the throne in 1972.
Despite occasional scandals -- the biggest when a 2010 book alleged he frequented sex clubs and had numerous affairs -- the king still enjoys broad support.
A poll this month in Swedish newspaper Dagens Nyheter said 62 percent of Swedes were in favour of the monarchy, a level that has remained stable over two decades.
The king's role has been purely ceremonial since constitutional reform in 1974.
The palace has remained tightlipped on the cost of the weekend festivities.
"It's a public celebration and the costs will be detailed in a report to be published in April," palace spokeswoman Margareta Thorgren said.
This year also marks the 500th anniversary of the reign of Gustav Vasa, Sweden's first king elected in 1523, ending the Kalmar Union that joined the three Scandinavian kingdoms under a single monarchy from 1397.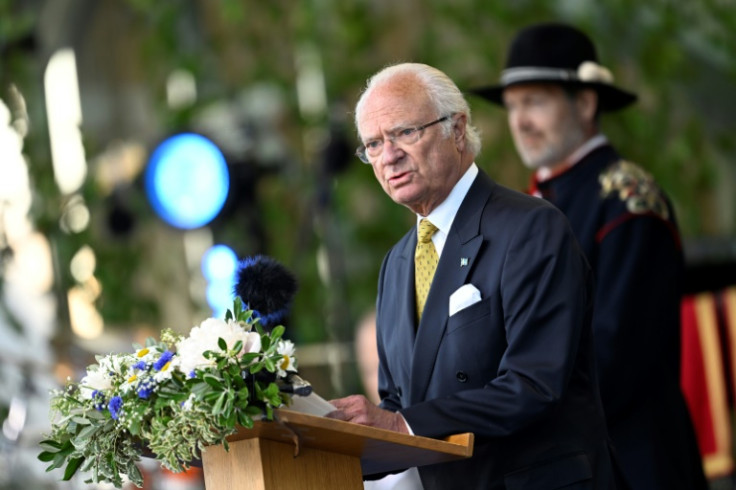 © Copyright AFP 2023. All rights reserved.