SXSW 2015: Video Help App Fountain Will Put An Expert On Your Phone For $7
AUSTIN, Texas -- It was only a month ago that Google announced plans to shut down Helpouts, a video-chatting service designed to connect users with knowledgeable experts who can help on a variety of topics. But that isn't stopping Mint.com Founder Aaron Patzer from taking a crack at this market with a service of his own called Fountain.
By paying $7, iPhone and iPad owners can use Fountain to video chat for 15 minutes with experts who can help with problems, ranging from how to fix a leaky faucet to help with Excel spreadsheets. Patzer is hoping Fountain can help users by instantly connecting them with professionals who can give them one-on-one advice on their unique, complicated questions.
"The truth is most things around the house you can fix on your own," Patzer said. "They're simple, they're super cheap if you have enough confidence, enough knowledge and somebody walking you through it."
Patzer, who is currently at South by Southwest Interactive, gave this reporter a demo of Fountain Sunday, and surprisingly, the service works a lot like Lyft and Uber. Users open the app, describe the problem and hit "Contact experts." After a few seconds, Fountain will connect users with an expert and the 15-minute session begins. Once it ends, users can rate their experts, just like passengers do after an Uber or Lyft ride. If for some reason an expert is unable to help, Fountain will refund users the $7.
Most of these experts are focused on home and garden, but over time the app will add more experts and expand the list of topics its experts can address. Similarly to Lyft and Uber, revenue is split between Fountain and its experts, with the startup keeping 30 percent of each session payment and the expert getting the rest. At launch, Fountain has about 300 experts.
"We tested them all, hand vetted them and on-boarded them onto the platform," Patzer said.
When Google announced Helpouts would shut down in April, the tech giant said the reason was Helpouts had failed to attract a large market. But there are several reasons Fountain has a better shot at success than Helpouts did, Patzer said.
For starters, Helpouts sessions can be very expensive. One session with a therapist on Helpouts is currently listed at $150 for 45 minutes. Helpouts is also Web-oriented while Fountain is focused primarily on mobile. That allows users to chat with the experts while outside working in the garden or on the ground trying to install hardwood flooring. But ironically, one of the biggest reasons for Google's failure came down to search. When users look for an expert, Helpouts presents several and puts the burden of choosing the right one on the user.
"You have to sift through [Google Helpouts] and search for half-an-hour or an hour, and you just want to solve your problem. You just want to get it done," Patzer said. "In a way you can only search for what you know. You can't search for what you don't know." Fountain works around this by allowing users to search using natural language. A user can type something like "How can I fix my heater?" and Fountain will find the right professional.
For Fountain, the challenge is in tapping into a market that no one, including Google, has yet been able to figure out. It's a tough task, but Patzer, who has raised $4 million for Fountain, remains steadfast.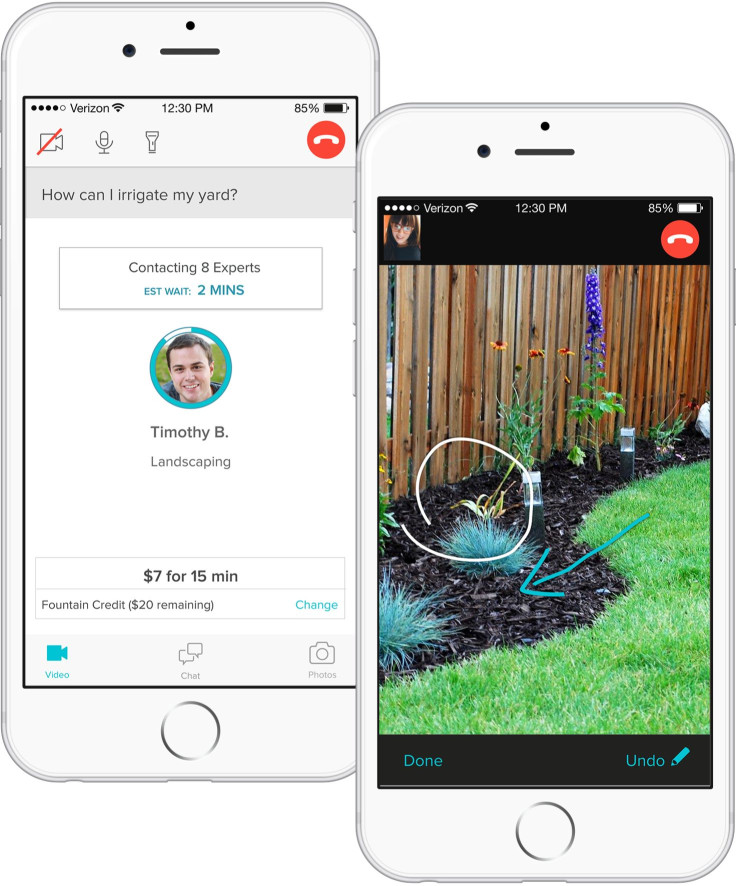 © Copyright IBTimes 2023. All rights reserved.
FOLLOW MORE IBT NEWS ON THE BELOW CHANNELS