Sydney Sweeney Reveals What She Was Most Nervous To Film In 'Euphoria' Season 2
Sydney Sweeney, who plays Cassie Howard in "Euphoria," has revealed what she was most nervous to film in the second season of the award-winning HBO series.
"One was the hot tub scene," she told Deadline in an interview that came out Sunday. "I had to have a tube in my mouth and it was filling my mouth with disgusting chunks of food and it was filling my mouth with disgusting chunks of food and I don't even know what, and then I had to hold it in my mouth while the scene was happening and act as if it wasn't happening and then throw up everywhere."
The 24-year-old actress also mentioned the sequence in which her character goes up on stage to make sure the play of her sister Lexi, portrayed by Maude Apatow, is ruined.
"I have terrible stage fright and there was an actual audience in the auditorium that we built. I was very nervous," she recalled. "But Maude [Apatow] and I, we had a great time together. She made it more enjoyable for me."
Sweeney also opened up in the same interview about how her character has helped her as an actress. "I think that she has taught me to let go of insecurities that I may have. And she has taught me to fully allow myself to just engulf myself in her emotions," she said.
Sweeney further shared that it's been a "beautiful experience" to portray Cassie on-screen, considering that she goes through "different, crazy emotions" in the series. "It's been really fun," she added.
She even noted that giving life to this character feels like "therapy."
Sweeney made headlines last month when she opened up about her finances. The actress shared that she does not make enough money to afford a six-month break.
"If I wanted to take a six-month break, I don't have income to cover that," she said. "I don't have someone supporting me, I don't have anyone I can turn to, to pay my bills or call for help."
She also disclosed at the time that she has to pay her lawyer, agents, business manager and publicist from her earnings every month.
Sweeney will be seen next in the movie "National Anthem."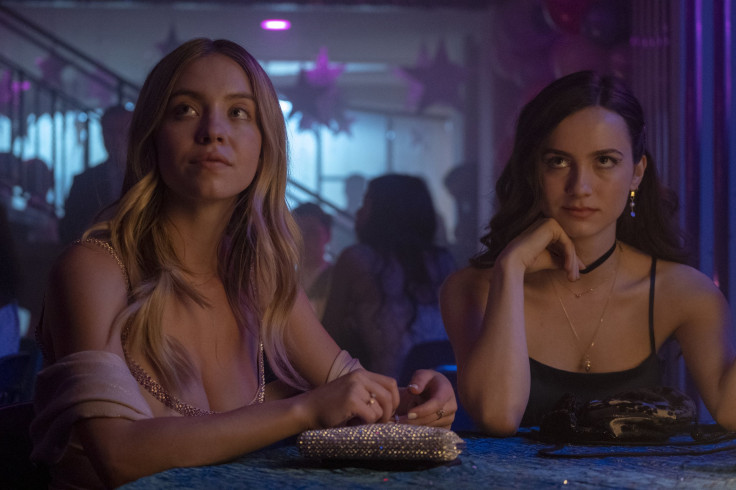 © Copyright IBTimes 2022. All rights reserved.
FOLLOW MORE IBT NEWS ON THE BELOW CHANNELS