Tad Cummins To Appear In Court After Arriving In Tennessee To Face Elizabeth Thomas' Kidnapping Charges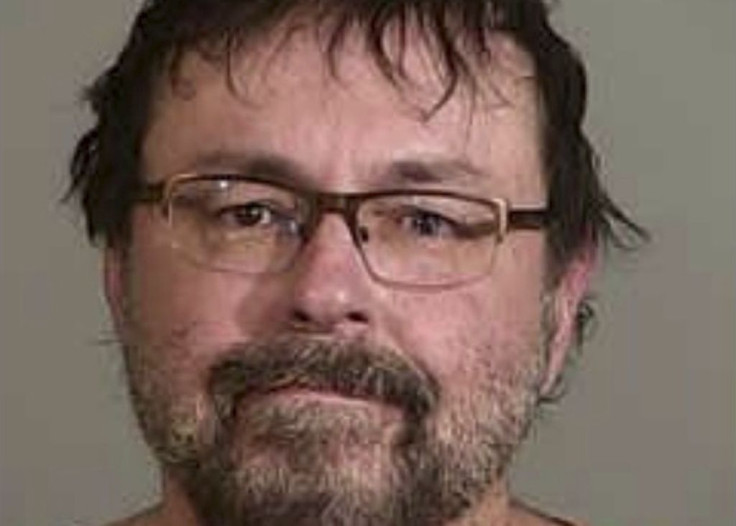 Former teacher Tad Cummins was being transferred to Tennessee from California to face charges related to the alleged kidnapping of his teen student Elizabeth Thomas, reports said Wednesday. Cummins was detained in California, where he and 15-year-old Elizabeth were found on April 20 after being on the run for over a month.
The 50-year-old is facing charges for kidnapping and transporting a minor across state lines with intention to engage in sexual activity. The latter charge carries a minimum of 10 years of jail term.
Read: Tad Cummins Tells Wife He Slept With Teen Student Elizabeth Thomas
Ben Galloway, assistant federal defender told ABC News Wednesday: "I can confirm that he left at about 7:30 [10 p.m. EDT] on Tuesday evening. I don't have details about his travel — that information is generally not disclosed."
"I can only tell you what we have seen in other cases: that the U.S. Marshals transport detainees by bus and plane through county jails, private correctional facilities, and often through the federal transfer center in Oklahoma City," Galloway told the news outlet.
It remained unclear when exactly would Cummins arrive in Tennessee. But Galloway reportedly said: "He will appear in court in Tennessee shortly after his arrival there. I don't know when that will occur."
Cummins and Elizabeth were found April 20 in Northern California's remote Siskiyou County. The pair is reported to have spent a night at a cabin before being found by local law enforcement officials after a tip-off. While the former teacher was arrested, Elizabeth was taken back to her family in Tennessee.
Last month, Cummins' 26-year-old daughter Ashley told Inside Edition she would be standing by her father and would visit him in the jail.
"He was the definition of what a good father should be and he still is," she told Inside Edition. "I believe that. He needs to at least know that everybody's not against him."
In March, Cummins' wife Jill filed for divorce a few days after reports about the alleged kidnapping emerged. The couple has been married for 31 years. In an interview with Inside Edition, she said her husband exploited and brainwashed the teen. However, she also said she felt betrayed by Elizabeth for getting romantically involved with Cummins, who was a health science teacher at Maury County' Culleoka Unit School — where the girl studied. Jill also said she warned her husband to stay away from the student.
"He was getting really close to her," Jill told Inside Edition. "A father-daughter close, a friendship close, and I knew that. I discussed that with him. And explained to him, 'She's your student, you can't be so close to her.'"
However, she added: "Never did I think there was a romantic thing between the two of them. There were no signs of that."
According to the criminal complaint filed against Tad, Jill told investigators her husband was prescribed Cialis, an erectile dysfunction drug, and that he took two refills of the drug prior to his disappearance.
Meanwhile, Elizabeth is reunited with her family and is undergoing counseling at an undisclosed location.
© Copyright IBTimes 2023. All rights reserved.