Tag Heuer Embraces Smartwatches Through Partnership With Intel And Google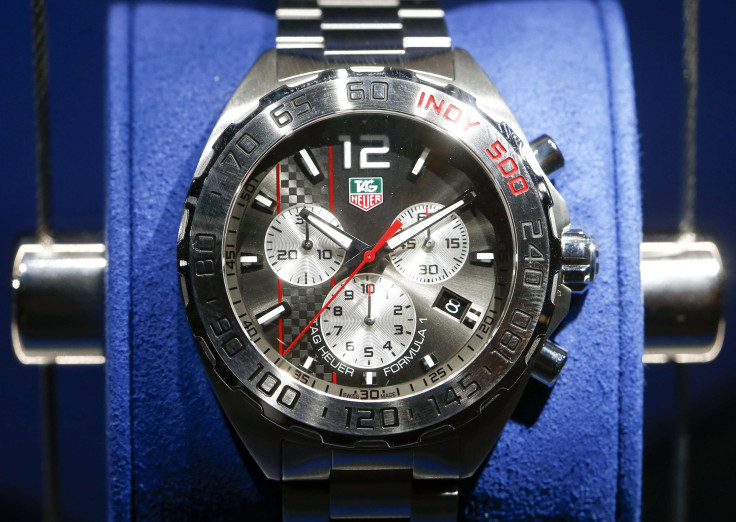 With the Apple Watch about to launch next month after much hype and anticipation, traditional watchmakers are looking to get in on the smartwatch action. The latest is LVMH's luxury brand Tag Heuer, which announced its own smartwatch project Thursday.
In partnership with Intel and Google, the renowned Swiss watchmaker is building a smartwatch powered by Intel technology and Android Wear. The company was mum on the specifics of the project, but it may involve creating a digital version of its most popular watch, the Carrera, according to Reuters. And it could have functions like those in the Apple Watch, including GPS features, the ability to measure distance walked, and altitude.
"People will have the impression that they are wearing a normal watch," Tag Heuer Chief Executive Jean-Claude Biver told Reuters.
While Intel technology will power the hardware of the watch, Google is handling the software side with Android Wear. Its mobile operating system powers a number of other smartwatches, including the Moto 360 and the Huawei watch.
"By fusing beauty with technology, the Swiss watch has inspired generations of artists and engineers alike -- including us at Google," said David Singleton, director of Android Wear, in a release. "So we're thrilled to be working with Tag Heuer and Intel to bring a unique blend of emotion and innovation to the luxury market."
Tag Heuer's watch will be one of the first smartwatches developed by a luxury watchmaker. While prices and features haven't been announced, the company expects to launch its new model in the fourth quarter.
Among other big-name watchmakers looking to get a piece of the growing smartwatch market, Swatch Group is planning a smartwatch that supports NFC (near-field communication), mobile payments and apps that will work with Windows and Android devices.
The smartwatch industry is expected to take off this year, growing to $8.7 billion globally, up from $1.3 billion last year, according to independent research firm Smartwatch Group.
© Copyright IBTimes 2023. All rights reserved.