Tamar Braxton's Boyfriend David Adefeso Sheds Light On Her Condition, Mental Health Struggles
KEY POINTS
Tamar Braxton's boyfriend, David Adefeso, said she was receiving the "best available medical attention" after a possible "suicide attempt"
He vowed to stay by her side as she continues to receive treatment at an LA hospital specializing in mental health
Adefeso claimed that Braxton was unhappy with the way she was portrayed in her new show, "Tamar Braxton: Get Ya Life!"
Tamar Braxton's boyfriend, David Adefeso, has given fans an update on her health condition, revealing that the singer is recovering after a "possible overdose."
Adefeso, who found the singer unresponsive at the Ritz-Carlton Residences last week, said in a new statement to The Blast that they were grateful for the love and support she has been receiving during this "extremely difficult time."
"Tamar is a beautifully talented woman, a devoted mother, a loving girlfriend, a dear sister and a special friend to countless people," he said on Thursday, adding, "this is an extremely difficult time for Tamar and her family as she navigates professional and personal struggles including her battle with depression."
Adefeso also assured fans that the 43-year-old reality star was receiving the "best available medical attention" to help her with her mental health struggles, which include "depression, anxiety, and sexual assault trauma," per The Blast.
Braxton's boyfriend of two years concluded his statement by saying that he and the singer's family will continue to stay by her side as she receives treatment. According to the latest updates, Braxton was transferred to an undisclosed hospital in Los Angeles that specializes in mental health earlier this week.
Braxton was hospitalized on July 16 after Adefeso found her unconscious in their room at the Ritz-Carlton Residences at LA Live and called 911. At the time, sources told The Blast that Adefeso informed the dispatcher that Braxton had ingested an unknown amount of prescription pills with alcohol. The insiders also said at the time that Adefeso thinks Braxton may have attempted to take her own life.
"There was a medical emergency call generated related to a possible overdose at 9:45 p.m.," a spokesperson for the Los Angeles Police Department told Us Weekly. "The person was then transported to a nearby hospital."
In his 911 call on July 16, Adefeso reportedly hinted at problems between Braxton and WeTV, the network where her reality shows "Braxton Family Values" and "Tamar & Vince" used to air. She is also working with WeTV for "Tamar Braxton: Get Ya Life!" — a docuseries that will showcase the singer navigating motherhood and a new relationship as she attempts to relaunch her music career.
It is believed that Braxton hated the way the show portrayed her.
Adefeso told the dispatcher during his 911 call that Braxton "was very angry earlier on" as "she's had trouble with the network, the company she's working with, and they did something today ... and it's come to this. They've taken away her happiness, everything."
However, TMZ sources claimed that it was Adefeso who was unhappy with the pilot of "Tamar Braxton: Get Ya Life!" and his reaction reportedly made Braxton upset.
Braxton's family members are also reportedly upset that Adefeso brought up her issues with WeTV during his 911 call after she was found unresponsive.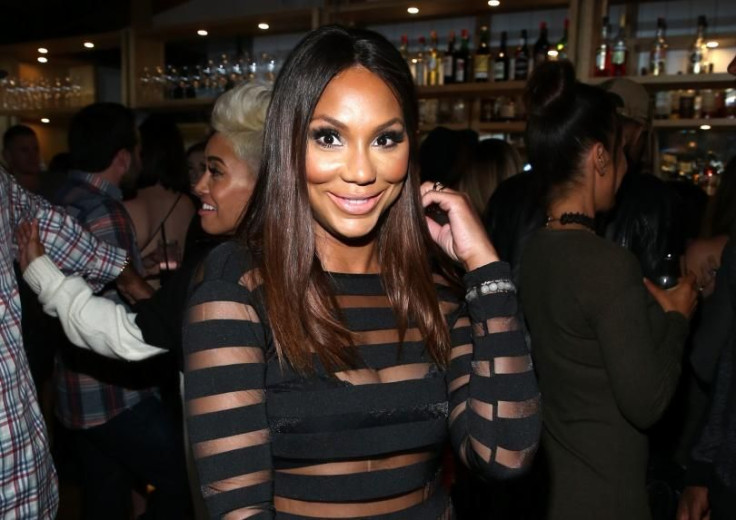 © Copyright IBTimes 2023. All rights reserved.