Tamra Judge's Ex-Husband Speaks Out After 'Barrage Of Negative Press'; Calls 'Real Housewives Of Orange County' Star 'Abusive'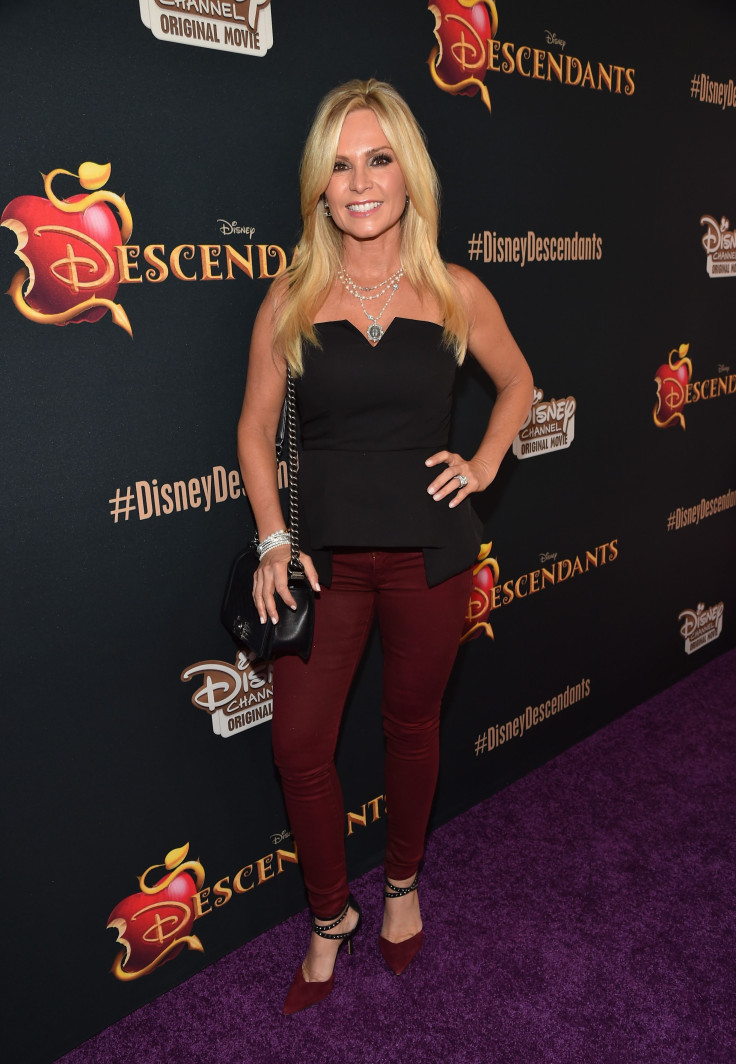 Simon Barney is finally speaking out after a series of hurtful comments regarding his qualifications as a parent by ex-wife and "The Real Housewives of Orange County" star Tamra Judge. In late August the Cut Fitness CEO conducted an interview in which she claimed that Barney, 46, had turned their daughter Sydney against her. Now her ex is firing back.
According to a statement released in People magazine, Barney believes Judge's most recent comments were untrue and "warranted some kind of statement." He stated that it is unfair for their daughter to have to read the constant "barrage of negative press" about her father on the Internet and see it on television. He added that Sydney has also been forced to hear about it from "friends and classmates."
In his statement Barney also slammed Judge's behavior in front of the Bravo cameras. He called his former wife "not so classy," pinpointing specific moments from Season 10 of the Bravo reality series, and prior seasons, which he felt illustrated his point. Barney went on to call Judge "overall abusive" and claimed he was simply trying to protect his daughter from that behavior.
"The not so classy moments her mother is so famous for on the show which she is a main cast member, i.e., bathtub scene, talking about anal sex, talking about having sex with her husband, being topless, grabbing other women's body parts, trash talking, throwing wine, drunk, having her private parts in a man's face, having a male stripper's private parts in her face and being overall abusive," he said.
His statement is a direct response to an interview Judge did with Radar Online Aug. 29. In it, she claimed her daughter Sydney, 16, is suffering from "parental alienation," which means she has begun rejecting the parent she no longer lives with -- in this case, Judge. Her statement was allegedly backed by testimony from Sydney's therapist. Judge told the publication the doctor often refers to her ex-husband, who has full custody of Sydney, as "the gatekeeper."
Barney and Judge divorced in 2010 after 11 years of marriage. They had three children together, two of which Judge maintains custody of, according to Bravo's Daily Dish. A majority of their marital issues played out on "RHOC" Season 5. As was reported by People, Judge even once told her then-husband she wanted a divorce during an explosive on-camera argument. Their issues continue to play out on the show, though Barney no longer appears. Judge, who has since remarried, no longer features her children on the show at Barney's request. Still, she frequently references their ugly custody battle and on-going divorce drama.
© Copyright IBTimes 2023. All rights reserved.