Tattoo Artist Polyc Reveals Secrets Behind BTS Friendship Tattoo: Meaning, Location, Process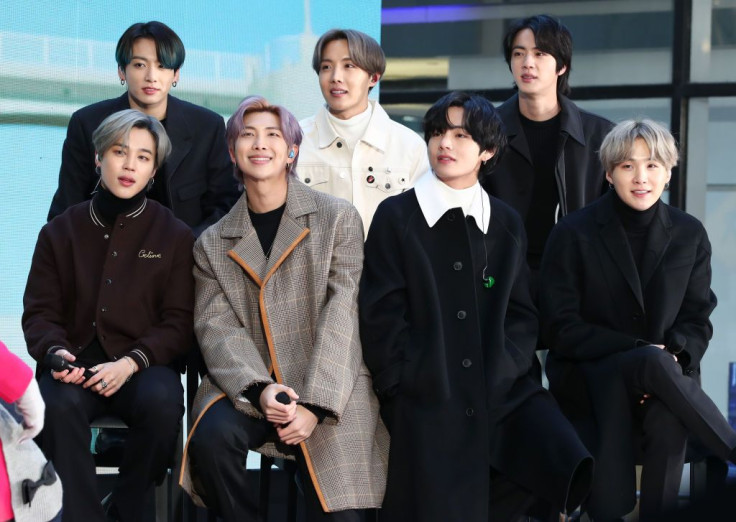 KEY POINTS
Tattoo artist Polyc revealed that it was Jimin who pushed the other members to finally get the friendship tattoos
The "7" symbol represents the seven BTS members
BTS will be celebrating its 10th anniversary this June
The members of BTS sealed their friendship and history by getting matching tattoos, and now the artist behind their famous "7" ink has revealed how it all went down.
Polyc — a South Korean tattoo artist who first gained popularity for working on most of Jungkook's body art — was featured in a special episode of "Korea Now" commemorating BTS' upcoming 10th anniversary on June 13.
In his interview, Polyc dished on his experience tattooing the seven members of BTS — RM, Jin, Jimin, J-Hope, Jungkook, Suga and V — and which member convinced the others that it was time to get friendship tattoos, which they had apparently been considering getting for years.
"At first, [Jungkook] came in for consulting. First of all, I was so honored, I vowed to do my best. Jungkook's existing tattoo took around five months to finish, but as we were talking, he kept bringing up friendship tattoos," the tattoo artist said.
Interestingly, though the 25-year-old "Dreamers" singer was the first one to consult about getting matching tattoos, it wasn't he who finally got all seven members to have the number "7" inked on their bodies.
"They seemed to have talked about getting them [friendship tattoos] for several years, and finally, Jimin said, 'Let's do it,' and they all decided to get tattoos," Polyc added.
When asked by the host about his unforgettable memory while working with BTS, he recalled that because it was some of the members' first time getting a tattoo, they were nervous. But Jimin "made them comfortable" and said, "It's alright. It will be over in 5 minutes," according to Polyc.
As for the meaning of the tattoo, they picked the number "7" to represent all seven members. But Polyc suggested making it more meaningful by changing the typeface. The tattoo design now only belongs to BTS because the artist has chosen not to make it available to any other customer.
"The members are very, very good people. I've heard the reasons why they wanted a friendship tattoo, so I do not want to use this commercially," he said. "Some people were complaining and pointed out that, 'It's only a number and can be done quickly,' yet I view it as something special to me."
Though they got the same tattoo, the members decided to put them in different areas of their bodies, which have their own significant meanings as well.
Polyc revealed that one of the members, whom he did not identify, decided on where to place his tattoo immediately based on recommendations from fans during a live stream.
Jimin decided to have the number inked on his finger, wanting fans to see it while he's singing and holding a microphone.
Members RM and J-Hope had the tattoo placed near their ankles. Jin chose to put it on his left torso, while V had it placed right above his knee.
On the other hand, Jungkook chose to have "7" inked behind his ear.
Meanwhile, Suga opted to keep the location of his tattoo secret and even challenged fans to try and find it.
BTS will be celebrating 10 years in the K-pop industry this month, though the group went on an indefinite hiatus in June 2022. They have prepared tons of surprises for their anniversary celebration, which they call "Festa," releasing a timeline of events that fans could expect until June 17.
BTS is scheduled to release a digital single, titled "Take Two," Friday as a gift to fans — known as A.R.M.Y.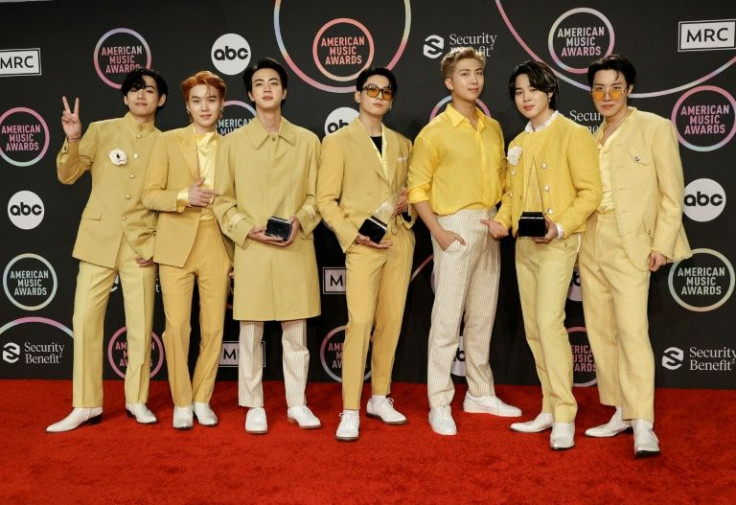 © Copyright IBTimes 2023. All rights reserved.