Is Tavis Smiley Lying About His Relationship Status In The Workplace?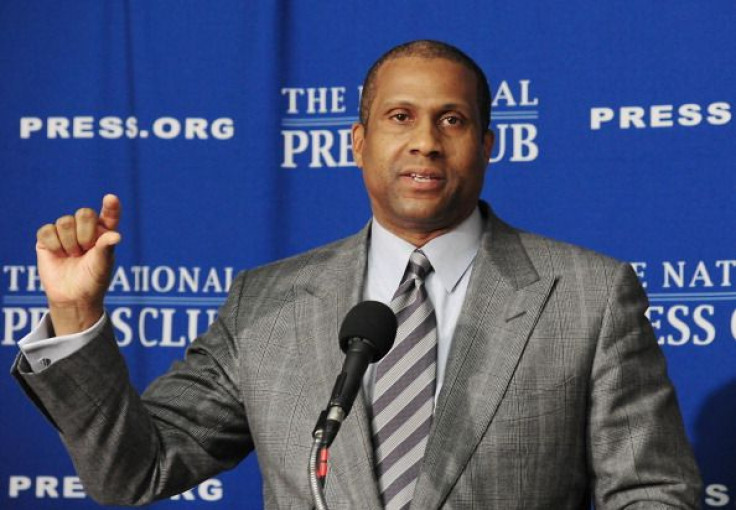 PBS is urging Tavis Smiley to get his story straight amid the ongoing investigations against the former host.
On Monday, Smiley sat down for an interview on "Good Morning America" where he said that he had multiple relationships with his subordinates at work. Immediately after, PBS released a statement asking Smiley to get his facts straight because he initially said that he only had one relationship with someone from his work.
"I certainly understand people who have a viewpoint that any consensual relationship in the workplace is wrong… In our employee handbook, while we do not encourage office relationships, we don't forbid them either… because I don't know where your heart is going to lead you. I don't know who you're going to hang out with, or date, or fall in love with," he said.
PBS released a statement (via The Washington Post) and said, "Mr. Smiley acknowledged he has had multiple sexual encounters with his employees, then struggled to recall the number of current employees with who he has had sex."
Smiley and his show, "Tavis Smiley," were suspended by PBS indefinitely after the network received information regarding the host's sexual misconduct. The network reportedly interviewed 10 people who came forward with similar stories, but who also said that they feared they would lose their job if they came clean.
During his interview on ABC's "Good Morning America," Smiley alleged that PBS made a huge mistake for suspending him. "They need to fix this. They need to correct it," he said. Smiley also stressed that all of the sexual relationships he had at the workplace were consensual and not coerced.
Last week, the host released a video on Facebook where he also denied PBS' accusations against him.
"I have the utmost respect for all women, and I certainly celebrate the courage of those women who've come forth of late to share their truth. But let me also assure you that I have never groped, inappropriately exposed myself or coerced any colleague in the workplace ever in my 30-year career," he said.
© Copyright IBTimes 2023. All rights reserved.