Tax Day Discounts 2015: 15 Deals And Promotions For Restaurants, Stores And Travel On April 15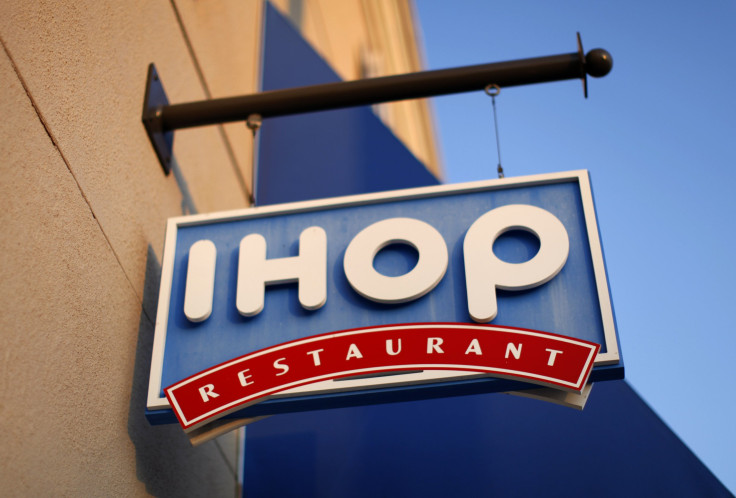 For many Americans, tax season has finally come to an end – but the savings are just beginning. Tax Day discounts and promotions abound, and with that refund on its way, it's time to take advantage of all those deals. If you still haven't filed your taxes, don't fret. There's still time to get those returns submitted on time. In the meantime, here are 15 restaurant, retail and travel deals to take advantage of on Tax Day 2015.
1. IHOP: Participating restaurants are offering a "shortstack" of IHOP's famed pancakes for just $1. Check their store locator for a restaurant near you.
2. Boston Market: On Tax Day, diners who buy one meal get a second for free.
3. Olive Garden: You can use this coupon to get $6 off a dinner for two through April 19.
4. Bruegger's Bagels. Get 13 bagels and two cream cheese tubs for $10.40 through April 15. Sign up for their eClub here to get the coupon.
5. McDonald's: On April 15, when customers buy one Big Mac or Quarter Pounder with Cheese, they get another one for just a penny. Click here for a restaurant locator.
6. Pizza Hut: Once you've filed your "P-2" form – which calculates your "Net Pizza Consumption" – you'll get a free pie.
7. Outback Steakhouse: Through May 3, the restaurant is offering 15 percent off at checkout with this coupon.
8. Foot Locker: When you spend $50 or more online through April 30, take 10 percent off with code LKS10AFD.
9. Warner Music. Enter code TAXBREAK during online checkout and get 10 percent off your order. Visit store.warnermusic.com.
10. Babies R Us: With this coupon, you'll get $8 off value boxes of Pampers or Huggies diapers. Use it before April 30!
11. Ann Taylor: Get 25 percent off full-price items through April 30 using code ANNT3BE at checkout.
12. Hotel Monaco: Certain hotels are offering a Tax Break Package that includes either complimentary chair massages or a waving of the occupancy and lodging taxes on room rates, depending on location. Click here for more.
13. W Hotel: Take 15 percent off stays in participating hotels in New York City. More here.
14. Marriott: Book with Marriott.com between April 13 and April 20 and get 25 percent off weekend stays at certain U.S. locations. Click here for more.
15. Royal Caribbean International: Travelers who book with the cruise line by April 15 won't have to pay cruise taxes, port charges and some extra fees. That's savings of up to $200.
© Copyright IBTimes 2023. All rights reserved.