Taylor Swift Hits Back At Singer Damon Albarn For Claiming She Doesn't Write Her Songs
KEY POINTS
Taylor Swift was a big fan of Damon Albarn until she saw his recent interview with the Los Angeles Times
The "All Too Well" singer addressed Albarn and insisted she wrote all of her songs to dispel his "damaging" statement
Albarn replied to Swift and said his interview about songwriting was reduced to clickbait
Taylor Swift did not mince words when she called out singer Damon Albarn.
The "All Too Well" hitmaker was not happy with Albarn's statement about her. In an interview with the Los Angeles Times, he discussed songwriting and somewhat compared Billie Eilish and Swift. He said Eilish was "exceptional." As for the 32-year-old Grammy winner, he said, "She doesn't write her own songs."
"@DamonAlbarn I was such a big fan of yours until I saw this. I write ALL of my own songs. Your hot take is completely false and SO damaging. You don't have to like my songs but it's really f--ked up to try and discredit my writing. WOW," Swift wrote on Twitter while quote-tweeting the Los Angeles Times' post about Albarn's statement.
Swift added, "PS I wrote this tweet all by myself in case you were wondering."
Swift's post reached Albarn's attention and he commented on it. According to him, what the "Blank Space" songstress read was not his entire statement and was only reduced to "clickbait."
"I totally agree with you. I had a conversation about songwriting and sadly it was reduced to clickbait," Albarn replied to Swift. " I apologize unreservedly and unconditionally. The last thing I would want to do is discredit your songwriting. I hope you understand. - Damon."
During the chat, the interviewer said Swift may not be his taste, but the "Bad Blood" artist was "an excellent songwriter." Albarn argued, "She doesn't write her own songs."
The interviewer disputed, "Of course, she does," before noting that Swift did co-write some of her songs. However, Albarn felt "that doesn't count" because "co-writing is very different to writing."
He pointed out that there is a huge difference between a songwriter and a songwriter who co-writes, noting that it doesn't mean the output in co-writing isn't great. He cited Ella Fitzgerald, saying she never wrote a song in her life.
"I suppose I'm a traditionalist in that sense. A really interesting songwriter is Billie Eilish and her brother," he added. "I'm more attracted to that than to Taylor Swift. It's just darker — less endlessly upbeat. Way more minor and odd. I think she's exceptional."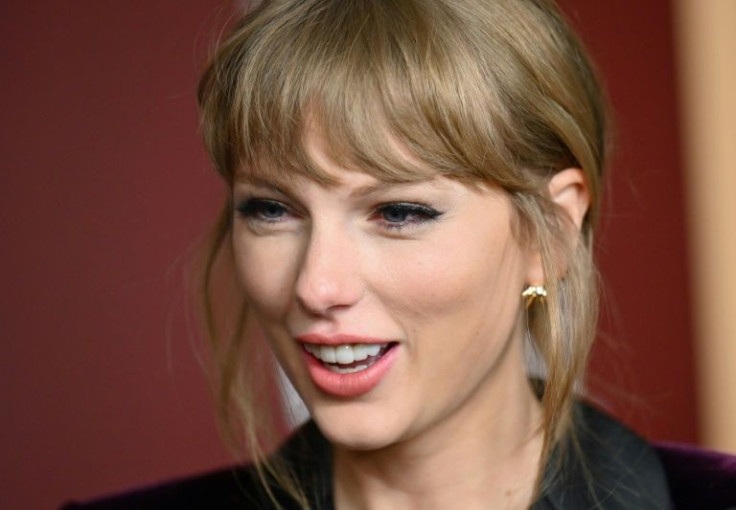 © Copyright IBTimes 2023. All rights reserved.